🎾
🏀
🏅
Quick Hits USA
January 21, 2022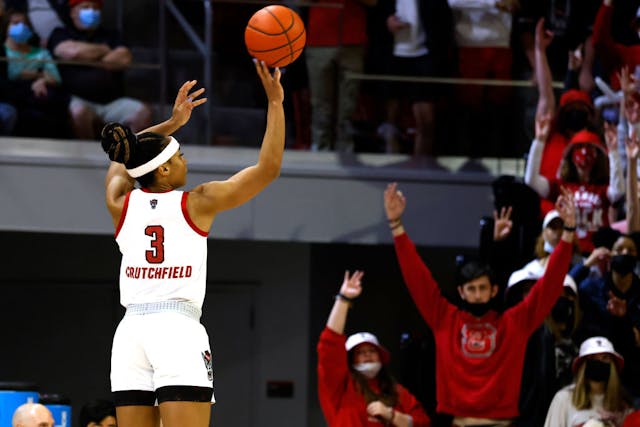 SOURCE: LANCE KING/GETTY IMAGES
🎾 Australian Open: It was a shocker down under this morning, as No. 13 Naomi Osaka surprisingly lost her third-round Australian Open match, ending her hunt for a repeat title. At least we won't have to decide between cheering for her and world No. 1 Ash Barty, who's on to the fourth round.
As for our Americans, No. 21 Jessica Pegula and Madison Keys are on to the next round, thanks to each of their third-round wins last night. Movin' on up.
🎓🏀 Women's college basketball: Last night's much anticipated ACC battle between No. 3 Louisville and No. 4 NC State did not disappoint, as NC State stormed back from a 14-point deficit to earn the 68–59 win, led by a double-double from Elissa Cunane. Already hoping for a rematch come tourney time.
🇺🇸 Team USA: We're officially two weeks out from the Beijing Olympics, but our excitement is slightly tempered by the news that Team USA officials are reportedly advising athletes to not bring their personal phones to the Games and to instead use burner phones due to fear of potential surveillance.
🏈

NFL playoffs: Guess who's back, back again

January 21, 2022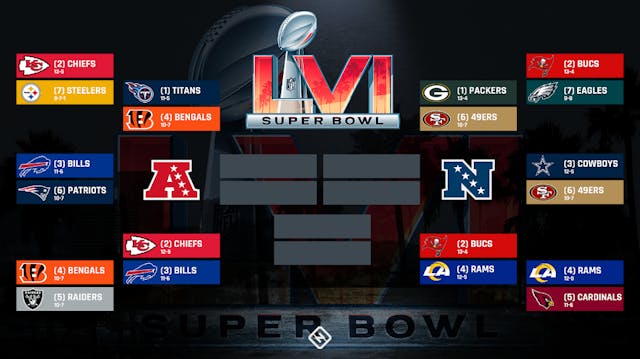 GETTY IMAGES
The GIST: After last week's thrilling Super Wild Card slate, it's been a long four days without football. Pause the Super Bowl halftime show trailer, and get ready for this weekend's Divisional Round games, starting with the AFC matchups.
No. 1 Tennessee Titans vs. No. 4 Cincinnati Bengals — Tomorrow at 4:30 p.m. ET
Fresh off a bye week, the top-seeded Titans will gain a huge boost with the (likely) return of star running back (RB) Derrick Henry. But don't count out the Bengals, who are riding high after their first playoff win since 1991, before texts were even invented.
No. 2 Kansas City Chiefs vs. No. 3 Buffalo Bills — Sunday at 6:30 p.m. ET
Expect a lot of scoring with two elite quarterbacks (QBs) — Kansas City's Patrick Mahomes and Buffalo's Josh Allen — set to square off. If KC's stadium runs out again, these two squads will provide more than enough fireworks.
No. 1 Green Bay Packers vs. No. 6 San Francisco 49ers — Tomorrow at 8:15 p.m. ET
Transitioning to the NFC, the Aaron Rodgers–led Packers face a 49ers team that only squeaked into the next round because of their opponent's terrible decision-making. San Francisco star wide receiver (WR) Deebo Samuel will help keep things close, but Green Bay should send the Niners packing.
No. 2 Tampa Bay Buccaneers vs. No. 4 LA Rams — Sunday at 3 p.m. ET
GOAT QB Tom Brady and the defending champion Bucs vs. reigning Defensive Player of the Year defensive tackle Aaron Donald and the Rams. If you can watch only one game this weekend, make it this one.
🎾

Australian Open: The Barty continues

January 19, 2022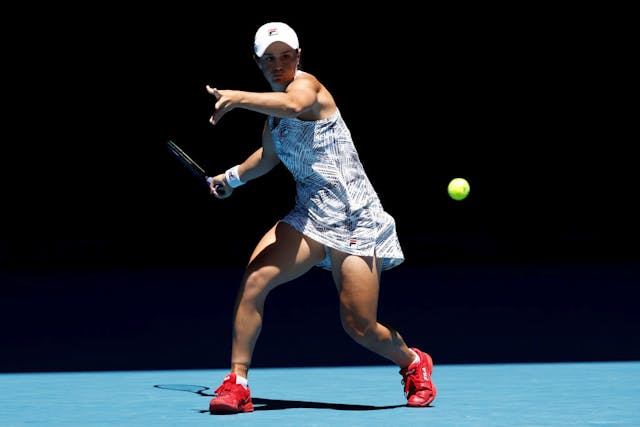 DARRIAN TRAYNOR/GETTY IMAGES
The GIST: With the No-vax Djokovic saga (mostly) behind us, there's been no shortage of on-court drama from the opening rounds of the Australian Open.
Women's: While Canada's Leylah Fernandez and U.S. star Coco Gauff were upset and ousted in the first round, reigning U.S. Open champion Emma Raducanu held it down for the teens, eliminating American Sloane Stephens.
Meanwhile, No. 1 seed Ash Barty and defending Aussie Open champ Naomi Osaka are advancing after their respective second-round wins, keeping the potential of a round four meeting between the two stars alive. RIP nail beds.
Men's: For the first time since 2017, former world No. 1 and beloved feminist Andy Murray has won in Australia, upsetting No. 21 seed Nikoloz Basilashivili yesterday.
Meanwhile, No. 6 seed Rafael Nadal's run for a record-breaking 21st Grand Slam title will continue, thanks to a second-round win over Germany's Yannick Hanfmann. Wonder how Djoker feels about that?
Elsewhere: While the unvaccinated world No. 1 Djokovic isn't competing in Australia, there's also a chance he won't compete at the French Open in May, due to France's recently imposed vaccine requirement. Sacré bleu.
🎾

Australian Open

January 16, 2022
📗 The history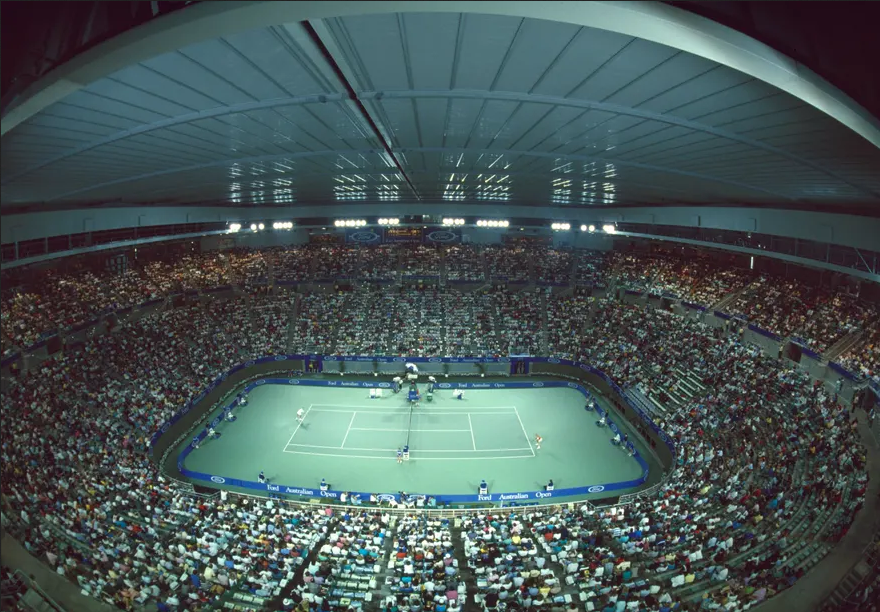 The first iteration of the Australian Open dates back more than a century — the first tournament for men was held in 1905 and the first for women in 1922, run by the Lawn Tennis Association of Australasia.
In 1927, the tournament was renamed the Australian Championships, and in 1969, the Australian Open. Initially played across multiple major Aussie cities, Melbourne was named the sole host city in 1972.
The Open struggled to find its footing in the early years, however. Because Australia is just so dang far away, many international players resisted playing Down Under. While the three other major tournaments — Wimbledon, the French Open and the US Open — seemed to have distinct identities, the Aussie Open's renaissance really only started in the 1990s.
Then-director Paul McNamee made it his mission to bring the Aussie Open on equal footing with its Northern Hemisphere counterparts: "We needed to be ourselves, which was a sun-drenched nation that needs to have a big casual outdoor party," he said.
And party they did, with the Aussie Open now drawing in the biggest names in tennis. Swiss legend Roger Federer even nicknamed the tournament the "Happy Slam." You can't help but smile.


✔️ The details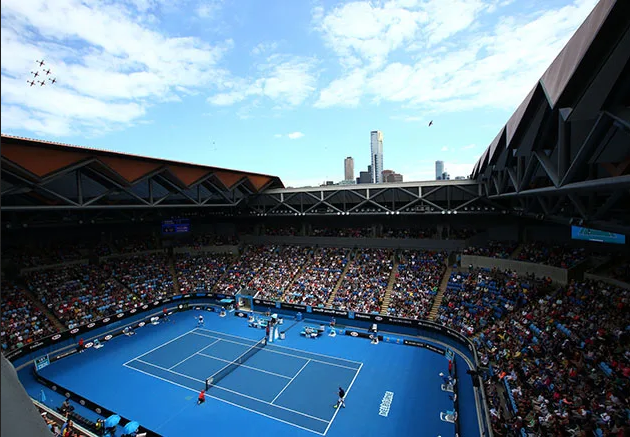 Now for the nitty gritty: how does this tournament work? On Thursday the 13th, 128 men's and women's singles players (along with 64 doubles pairs) were drawn. Those players will go through four opening rounds, leading up to the quarterfinals. The finals are set for January 29th and 30th, local time.
Now let's talk money. The Aussie Open's prize pot comes in at a record total of $75 million Australian dollars (aka $54.5 million USD), a 4.5% increase from last year. Singles winners will take away $4.4 million Australian dollars (aka $3.15 million USD). Very nice.


🎾 COVID-19 on the court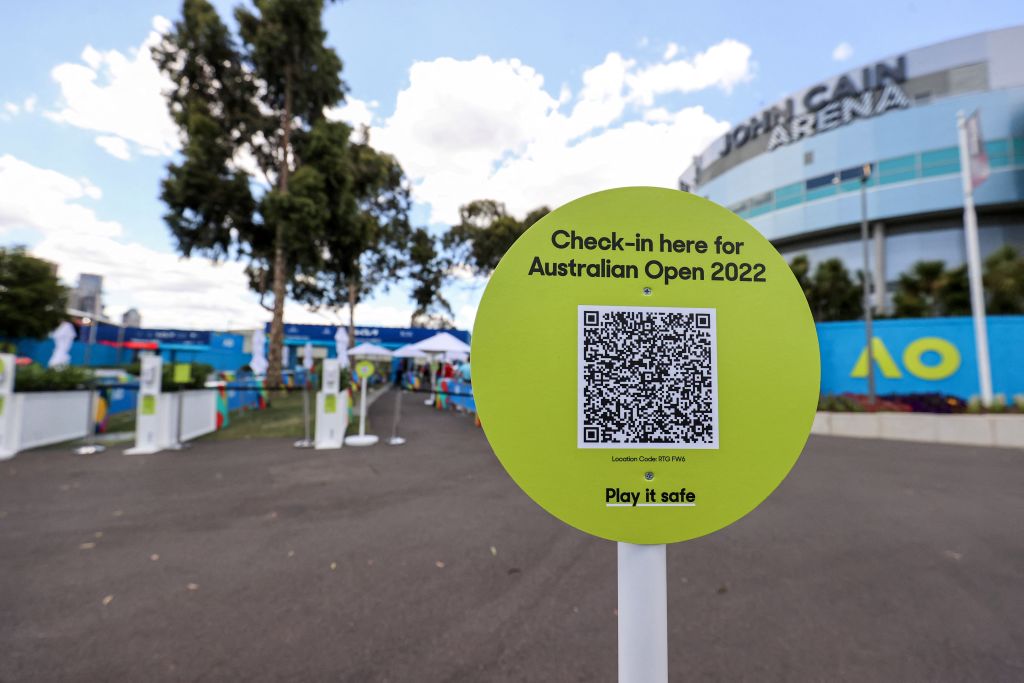 The Aussie Open has recently been in the global headlines, but not because of tennis. We've covered the COVID-19 saga in previous newsletters and podcasts, but here's a quick refresher on what's been going down.
Back in November, the Open announced that only fully vaccinated players would be allowed to participate. In addition, all spectators 12 years or older would be required to be fully vaccinated or have a valid medical exemption.
Given that over 80% of the top 100 men's singles players were vaccinated by then, and that last year's Open also operated under strict protocol, the announcement didn't seem to pose too much of a problem. That is until notable vaccine skeptic Novak Djokovic entered the scene.
In last week's whirlwind, Djokovic was approved for a medical exemption, detained at the border and finally released by the Australian government. Though he was included (as the No. 1 seed) in the Open's men's single draw on Thursday, in a shocking twist the Joker had his visa canceled again on Friday, local time. While he has another hearing lined up, we think this is it.
The Djokovic saga has been long and winding, but TL;DR, he's a rule-breaker. From publicly meeting folks the day after testing positive to ticking the wrong boxes on his arrival documents, the man is a mess and a half. Good riddance.
But enough about Mr. Novax Djokovic — here are the competitors you'll actually see taking the court.


💪 Women to watch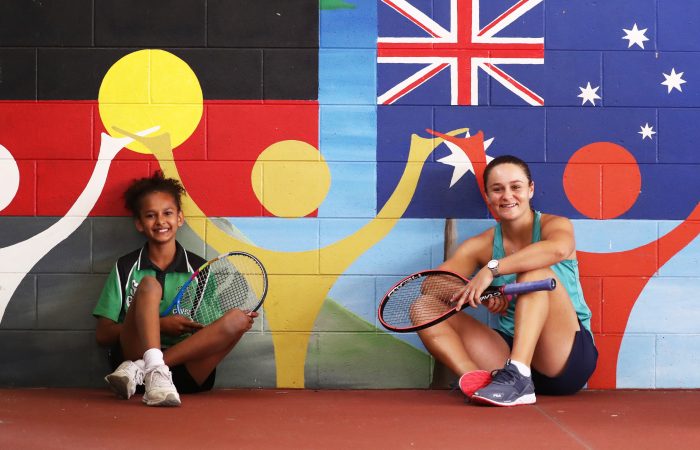 First things first — the Williams sisters won't be on the court. This will be the first time since 1997 (!!!) that the Aussie Open won't feature either Venus or Serena. While this soon-to-be end of an era has us in our feelings, there are still plenty of exciting stars to watch.
No. 1 seed Ashleigh Barty: Not to be dramatic, but our love for Ash Barty knows no bounds. The world No. 1 could become the first Aussie singles champion at the Australian Open, man or woman, since 1978.
No. 13 seed Naomi Osaka: But Barty might face her toughest test yet if, as predicted, she faces reigning Aussie Open champion Naomi Osaka in the Round of 16. Osaka has taken important time off from competition this past year, so we're thrilled to see her back on the court. Lest we forget, when she's on, she's on.
The kids are alright: Lucky for us, the teen queens are back — the U.K.'s Emma Raducanu will look to repeat her US Open miracle in Melbourne, starting with an opening match against American princess Sloane Stephens.
U.S. prodigy Coco Gauff enters as the No. 18 seed, and Canadian sweetheart Leylah Fernandez will compete as the No. 23 seed.


👊 Men to watch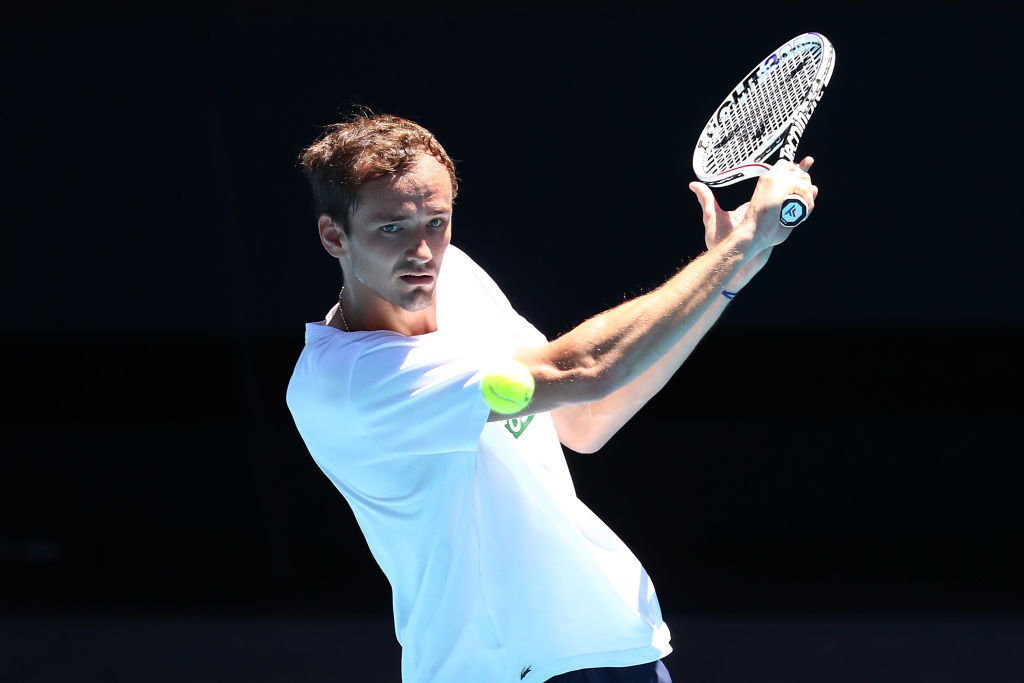 While Novak Djokovic was drawn as the No. 1 seed on Thursday, at the time of writing on Friday, the men's singles seeding has not been updated in response to his visa cancellation.
World No. 2 Daniil Medvedev: Watch out for Daniil Medvedev, who lost to the Joker in last year's final. After winning the US Open in 2021, Medvedev will be looking to level up his trophy collection this year.
World No. 3 Alexander Zverev: Alexander Zverev is by all means poised for greatness. After winning at both the Tokyo 2020 Olympics and the 2021 ATP Finals, Zverev has a chance to win his first Grand Slam and make his talent undeniable.
World No. 6 Rafael Nadal: Of the last 16 Australian Open men's titles, 15 have been won by either Djokovic, Federer or Nadal. Especially with Djokovic (probably) out, the King of Clay has a shot to take this year's crown.
Wild Card, Andy Murray: We can't help but root for the man. Coming back from hip surgery, Murray enters the tournament for the first time since 2019 as a wild card.


📺 How to tune in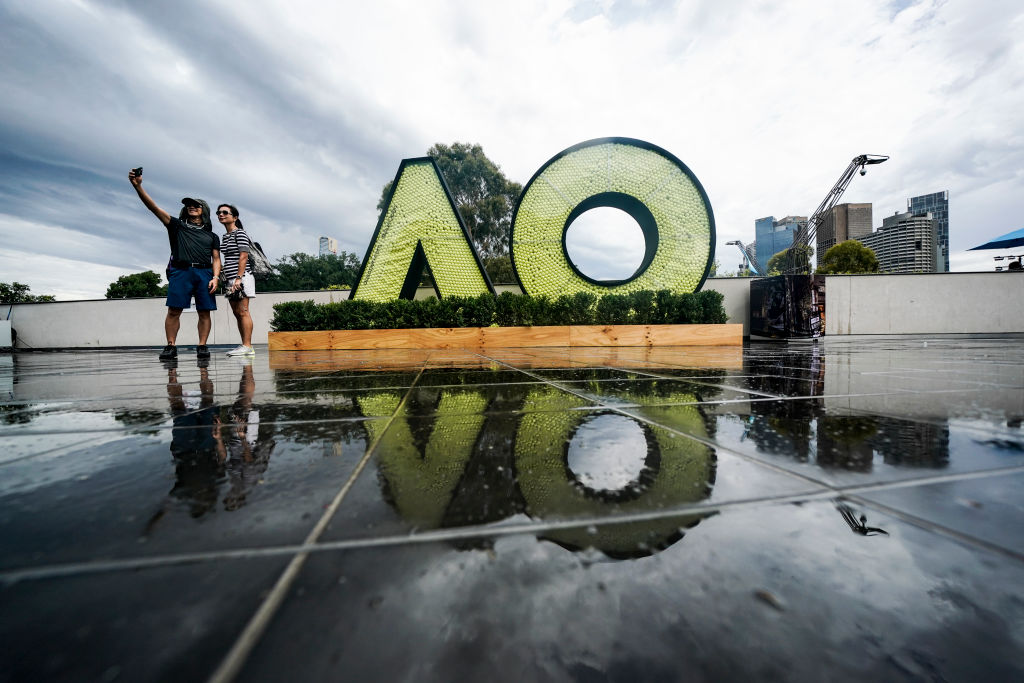 The Open kicks off on the 17th in Australia, so tonight in North America. You can tune in on ESPN or the Tennis Channel in the U.S., and TSN in Canada. If you'd rather read along, live updates will be posted here. If The Great British Bake-Off can be live-blogged, so can tennis.
🏈

NFL Playoffs Preview

January 15, 2022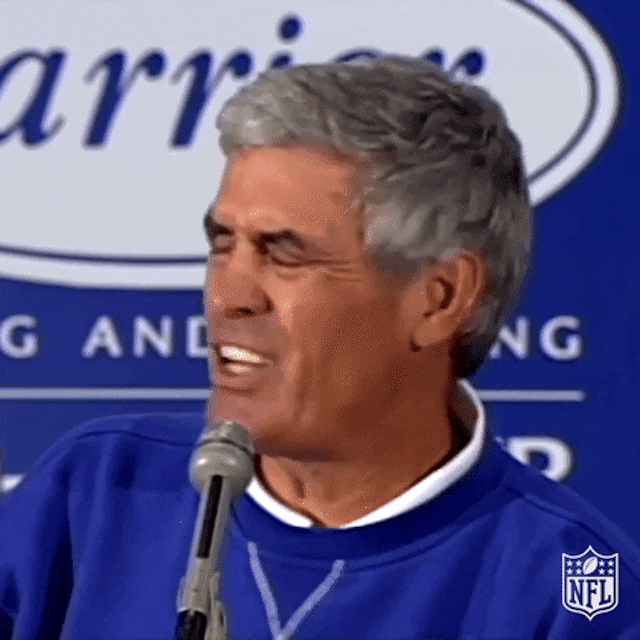 SOURCE: NFL/GIPHY
QUOTE OF THE DAY
Playoffs?! Don't talk about playoffs! You kidding me? Playoffs?! I just hope we can win a game!
— Former Indianapolis Colts head coach Jim Mora, giving one of the most infamous interviews in NFL history. Sorry, Colts fans, no playoffs for you this year.
⚙️ The setup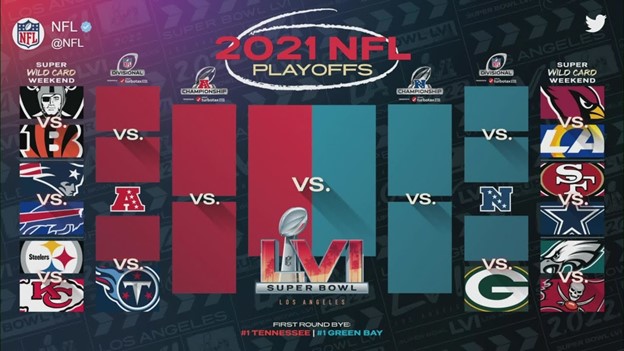 The NFL introduced an expanded playoff format last season, so nearly half of the 32 teams now have a chance to make a Super Bowl run. It all kicks off with a "super" wild card weekend slate featuring six (!!!) games running today through Monday.
Winners advance to next weekend's divisional playoffs, followed by the conference championships on January 30th, and it all culminates with the true reason for the season, the Super Bowl on February 13th.
The Tennessee Titans and Green Bay Packers secured the No. 1 seeds in the AFC and NFC, respectively, earning them automatic byes to next week's divisional round. But that still leaves 12 teams and three days of wild card action…
🔴 AFC Wild Card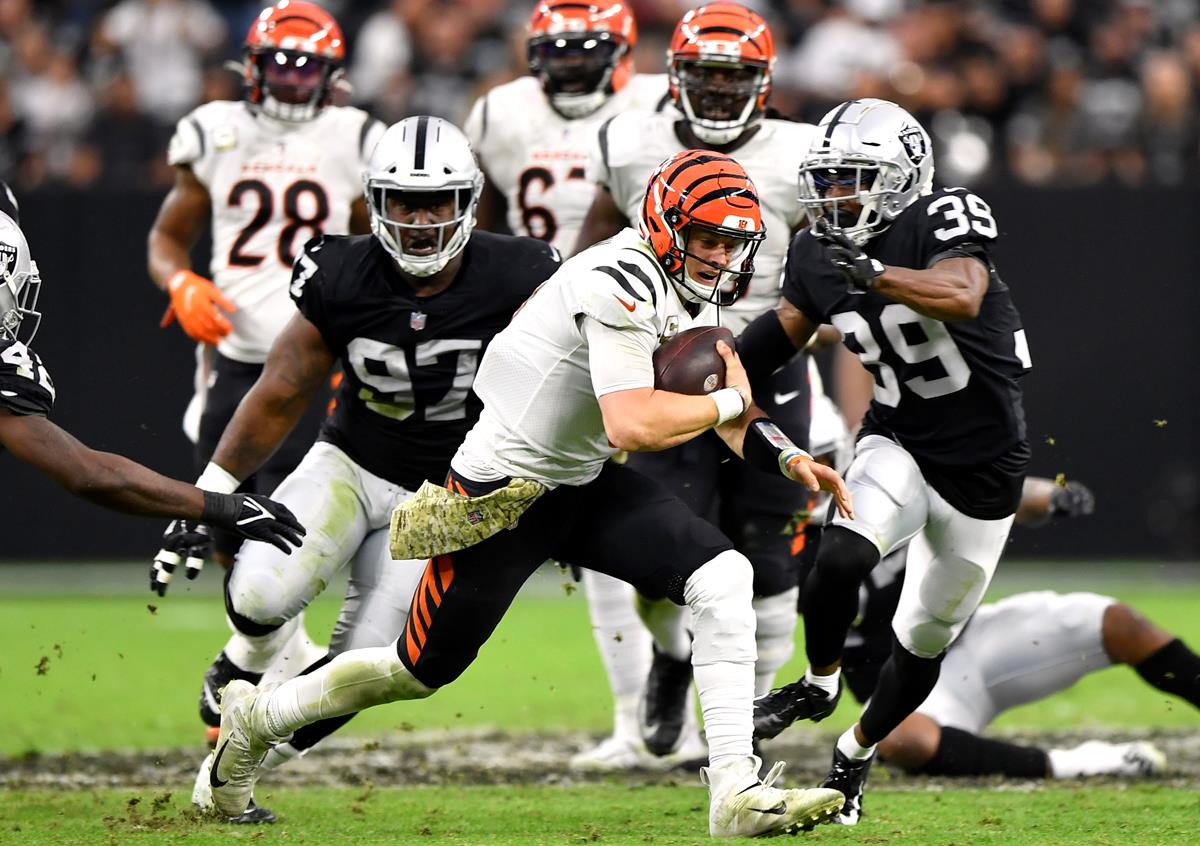 No. 4 Cincinnati Bengals vs. No. 5 Las Vegas Raiders — Today at 4:30 p.m. ET
Luck was on Vegas' side last week, as the Raiders punched their playoff ticket in the (literal) final seconds of the regular season after a tumultuous year for the front office.
As for the Bengals, it's been an up-and-down season, but the ups have been sky high thanks to quarterback (QB) Joe Burrow. Our prediction? More Jackpot Joey dance moves coming to a Cincinnati locker room soon. Party.
No. 3 Buffalo Bills vs. No. 6 New England Patriots — Today at 8:15 p.m. ET
A matchup of AFC East rivals, this will be the third meeting between the Bills and Pats this season. New England squeaked out a win the first time around, but Buffalo triumphantly won the most recent battle. This rubber match is anyone's for the taking.
No. 2 Kansas City Chiefs vs. No. 7 Pittsburgh Steelers — Tomorrow at 8:15 p.m. ET
Even Pittsburgh QB Ben Roethlisberger (who could be making his final NFL appearance) is saying his squad doesn't "have a chance," and TBH, we have to agree, especially with KC's QB Patrick Mahomes on fire as of late.
🔵 NFC Wild Card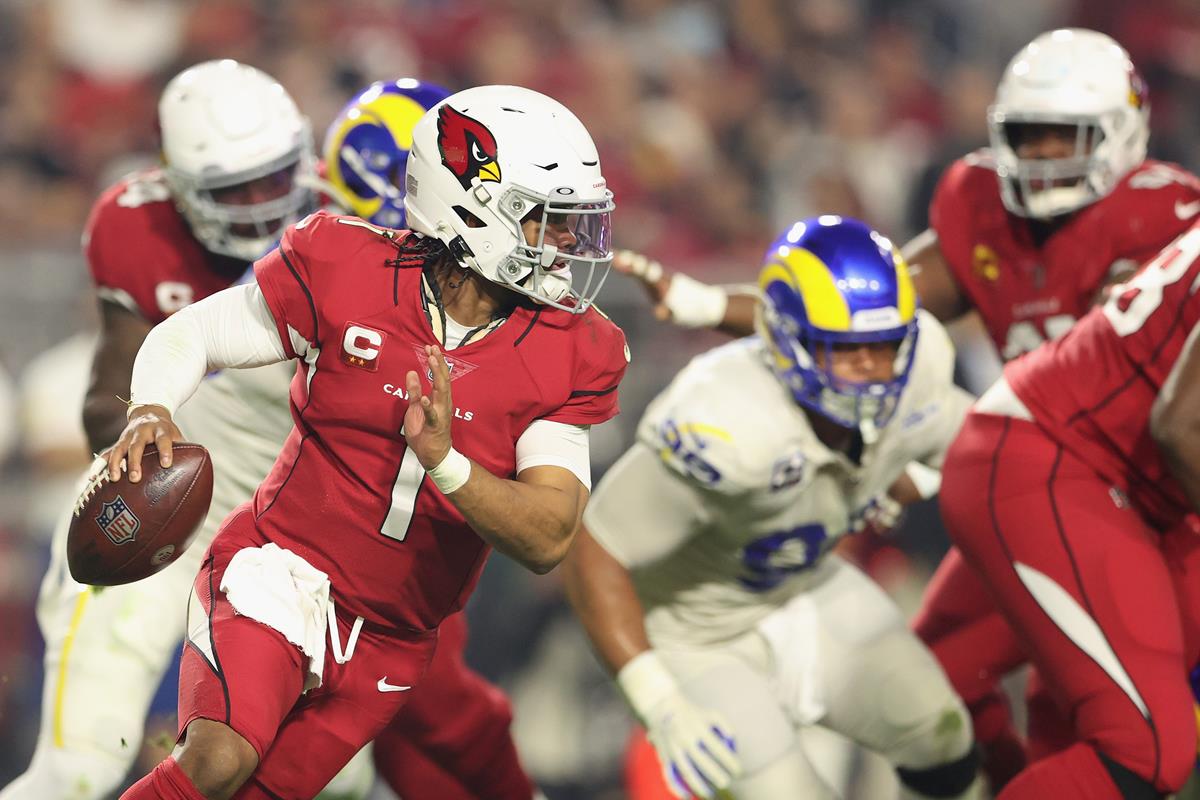 No. 2 Tampa Bay Buccaneers vs. No. 7 Philadelphia Eagles — Tomorrow at 1 p.m. ET
The defending champion Bucs started the season as Super Bowl favorites, but many of their offensive weapons have gone down with injuries (or have just walked off the field). That said, we know better than to bet against Tompa Tom Brady.
No. 3 Dallas Cowboys vs. No. 6 San Francisco 49ers — Tomorrow at 4:30 p.m. ET
The 'Boys rode a lockdown defense to the NFC East title, but the 49ers' momentum can't be overlooked — they've won four of their last five games. Expect the latest edition of this storied rivalry to be a close one.
No. 4 LA Rams vs. No. 5 Arizona Cardinals — Monday at 8:15 p.m. ET
Another intra-conference battle, the Cardinals started the season 7-0, but the Rams came on late to win the NFC West.
With the Rams' record-breaking wide receiver (WR) Cooper Kupp on one side and Cardinals powerhouse QB Kyler Murray on the other, the real winners will be fans of high-scoring games. So…everyone?
💪 Players to watch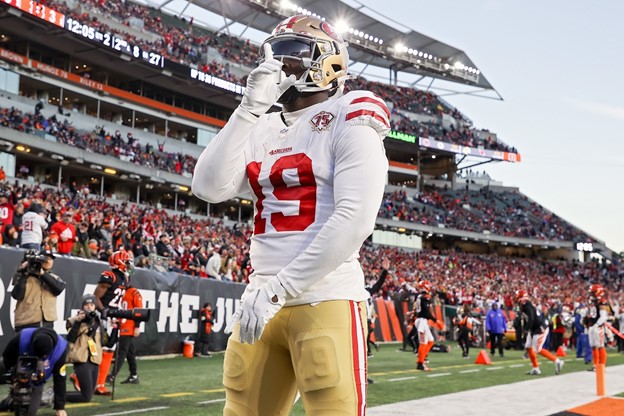 Deebo Samuel, San Francisco 49ers, WR: One of the most underrated players in the league, Samuel quietly posted a record-breaking season in SF, catching and rushing for multiple touchdowns (TDs). Oh yeah, and he can throw 'em too.
Dak Prescott, Dallas Cowboys, QB: After suffering a season-ending ankle injury last year, Dak is back and looking better than ever, fresh off a five-TD performance in Dallas' regular-season finale. Can he keep it going?
Aaron Donald, LA Rams, defensive tackle: The reigning Defensive Player of the Year posted 12.5 sacks this season and is the centerpiece of a stacked Rams defense. Opposing QBs, good luck.
Joe Mixon, Cincinnati Bengals, running back (RB): Mixon rushed for 1,205 yards this year, the third-most in the league. And the last time his Bengals faced the Raiders, he had two TDs. Expect more of that today.
Travis Kelce, Kansas City, tight end (TE): Kelce has hauled in nine TDs this season, the most of any TE in the league. His bromance with his QB and bestiePatrick Mahomes will be a key one to watch.
🔮 Prediction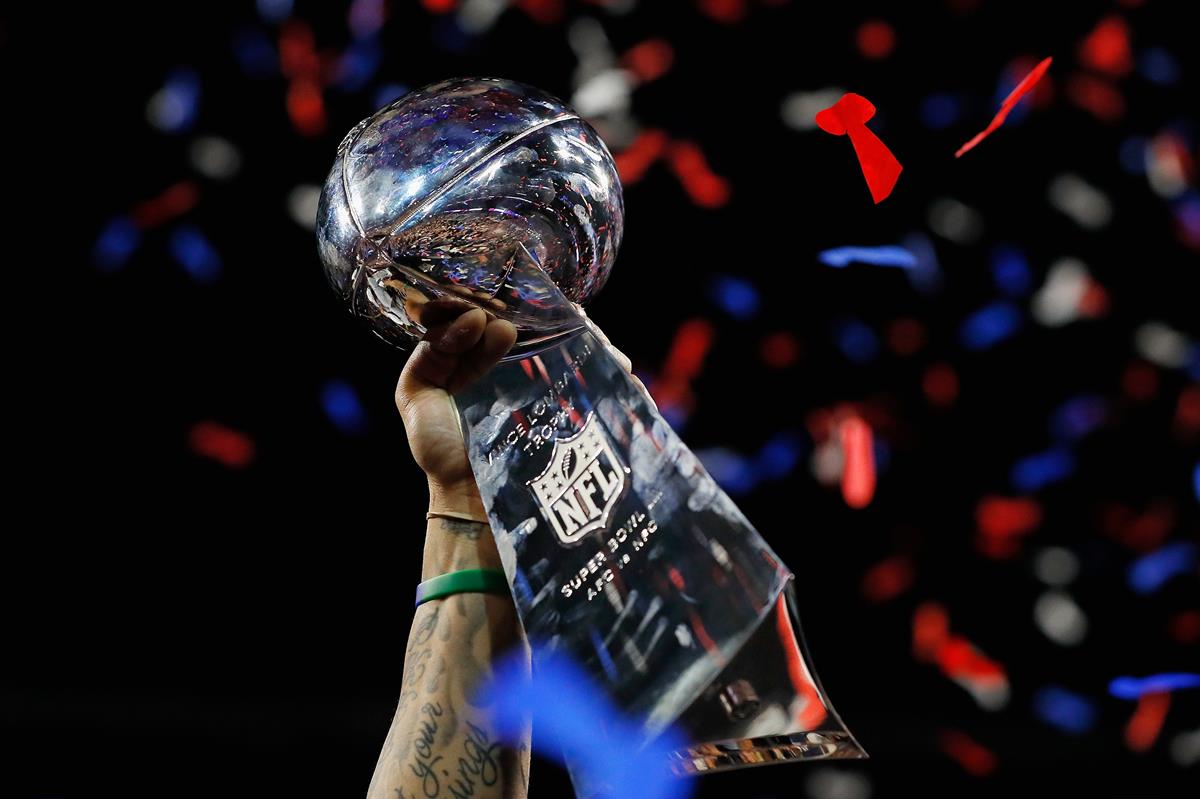 A playoff preview wouldn't be complete without a Super Bowl prediction, so here's ours. Vaccination status and untruths aside, we can't deny Packers QB Aaron Rodgers and his MVP-worthy season. We're picking Green Bay to win the NFC.
As for the AFC, the Titans may be the top seed, but Kansas City is undoubtedly the team to beat. We're thinking KC will make a third straight Super Bowl appearance.
And if you see us changing our prediction after a wild, wild card weekend…no you didn't. Cue up Taylor Swift and, baby, let the games begin!