🏒

Corey Perry Keeps Dallas Stars Alive

September 28, 2020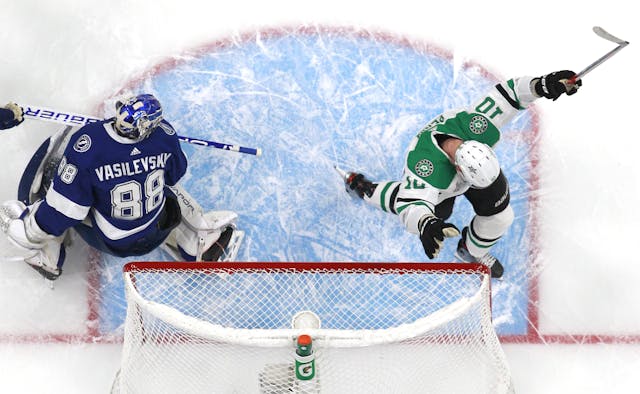 SOURCE: DALLAS STARS/TWITTER
The GIST: The NHL is getting their money's worth this season. Although many assumed we'd have a Stanley Cup champion by now, the Dallas Stars, unlike us, just aren't ready to give up on 2020 yet.
Why's that?: Heading into Saturday night's Game 5 of the Stanley Cup Finals, the Stars were down 3-1 against the Tampa Bay Lightning, and though the Lightning have been heavily favored to hoist the Cup this year, veteran Corey Perry's double overtime (OT) winner proved the Stars are one tough team to beat.
Even though Perry's game-winner was, well, messy, it was one of the most jaw-dropping goals of the postseason — considering it saved his team from losing the Stanley Cup.

The Stars have been the underdog throughout most of the postseason, so they'll look to keep the chip on their shoulder to try to win the next two games.
And what does Tampa need to do?: Tampa needs to find a way to beat Stars' goalie Anton Khudobin, and they'll need to do it without captain Steven Stamkos. After spending seven months on the injured/reserve list, Stamkos rejoined Tampa in Game 3, scored on his first shot (NBD) but then re-aggravated the injury and won't be playing the rest of the series. Not great.
History should be on Tampa's side, though. The Lightning haven't lost back-to-back games in this postseason, so they'll be fired up and ready to win the Cup when the puck drops at 8 p.m. ET for tonight's Game 6.
⚾

MLB Playoff Picture is Set

September 28, 2020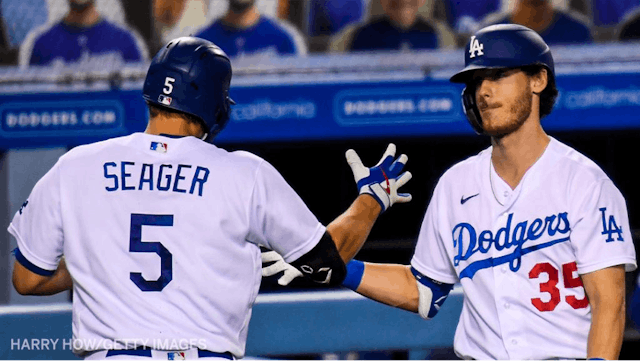 SOURCE: HARRY HOW/GETTY IMAGES
The GIST: Nothing like saving it to the last minute. With 15 games scheduled on the last day of the MLB regular season, the full postseason picture was finally set yesterday. Nothing like playoff baseball!
How's the postseason set up?: The MLB is divided into two leagues: the National League (NL) and the American League (AL). Those leagues are further divided into three divisions: the East, West and Central. For this year's playoffs, a total of 16 teams (up from the usual 10) will make the postseason: the top two teams from each of the six divisions, as well as the next two best teams in each league (who would usually face off in a single-elimination Wild Card game to move on to the next round).
This year, all teams will play in a best-of-three Wild Card series (which will be played in the higher ranked team's home stadium) to earn a spot in the best-of-five Division Series (which will take place in a bubble).
So who's in?: In the AL, the Tampa Bay Rays, Minnesota Twins and Oakland A's won their divisions, and the league-best LA Dodgers, Atlanta Braves and Chicago Cubs led their NL divisions.
Ahead of yesterday's smorgasbord, there were just two remaining playoff spots — both in the NL — with four teams fighting for them. In the end, the St. Louis Cardinals and Milwaukee Brewers came out victorious in the MLB version of musical chairs. For a look at all the playoff-bound teams, check out this bracket.
What happens now?: Four Wild Card series are set to start tomorrow and eight games are scheduled on Wednesday and Thursday. Get all your screens ready!
🏈

Mississippi State, Kansas State Upset LSU, Oklahoma

September 28, 2020
SOURCE: AP PHOTO/GERALD HERBERT
The GIST: Week 4 of college football (and the first weekend featuring the SEC) brought two major upsets of top-ranked teams. Ahead of the weekend action, the Pac-12 made news off the field, reversing their fall sports postponement decision and shaking things up for the already dramatic college football playoffs. Bring. It. On.
Tell me about the upsets: Mississippi State defeated defending national champions LSU 44–34, handing the Tigers their first loss since November 2018. To make matters worse, the Tigers are the first defending natty champs to lose their season opener since 1998. Womp womp.
In Big 12 action, previous No. 3 Oklahoma suffered a humiliating 38–35 loss to unranked Kansas State. The Sooners defense struggled, blowing a 35–14 lead in the third quarter and giving Kansas State their first program road win against a top-three ranked opponent. What a day for underdogs!
What's happening with the playoffs?: On Thursday, the Pac-12 voted to return to play prior to January 1st and will now begin their football season on November 6th. Pac-12 teams will play just seven regular season games, compared to 11 in the ACC, 10 in the SEC and Big 12 and eight in the Big Ten.
Seems unfair: Totally agree. All conferences are hoping to avoid COVID-19 cancellations and play as many games as possible before College Football Playoff selection day on December 20th. There's no minimum game requirement for selection to the playoffs, so the uneven numbers will muddy decision-making ahead of an already heated playoff debate. Between this and The Bachelorette, we're ready for some fall drama!
🏒
⚾
🏀
Stamkos Returns; MLB Playoffs Near; WNBA, NBA Postseason Coming to a Close
September 24, 2020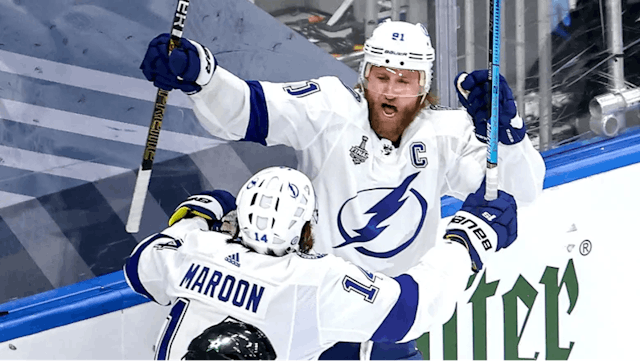 SOURCE: BRUCE BENNETT/GETTY IMAGES
The GIST: Tampa Bay Lightning captain Steven Stamkos knows how to make an entrance. After battling an injury since February, he finally made it back to the ice...and during the Stanley Cup Final, no less.
Tell me everything: Stamkos made his first appearance in nearly seven months in last night's Game 3 against the Dallas Stars, and he made his presence known right away, scoring on his first shot of the game.
The goal gave the Lightning the push to pull off a 5–2 win. Unfortunately, Stamkos wasn't in it for the long haul and didn't return to the game in the second period, but here's hoping he can make it back for Game 4, slated for tomorrow night at 8 p.m. ET.
What about basketball?: The Boston Celtics and Miami Heat faced off in a spicy Game 4 last night in the NBA's Eastern Conference finals. With a 112–109 win, the Heat are now up 3-1 in the series and will nab a spot in the NBA Finals with a Game 5 win tomorrow at 8:30 p.m. ET.
In the Western Conference finals, the Denver Nuggets showed signs of life in a 114–106 win over the LA Lakers on Tuesday. They're only a game behind in the best-of-seven series, and Game 4 is set for tonight at 9 p.m. ET.
And for those wondering when the new season will begin (even though this one is still raging), NBA commissioner Adam Silver said yesterday that a January start at the earliest is his "best guess." No Christmas Day games? Bah humbug.
And the WNBA?: After a few inconclusive COVID-19 tests (don't worry, everyone's fine!) pushed the series from its original Sunday start, Tuesday's Game 1 ended up being a thriller. With the Storm leading most of the game, things got shaky when the Lynx mounted a fourth-quarter comeback.
Tied with seconds left, it all came down to a buzzer-beating rebound from Storm star Alysha Clark, who won it for her team 88–86. Unreal. Game 2 is set for tonight at 7:30 p.m. ET.
The other semifinal matchup wasn't as close but was still fun to watch. The Las Vegas Aces took Game 2 83–75 over the Connecticut Sun, tying up the best-of-five series. Their Game 3 is also tonight with tip-off at 9:30 p.m. ET, and then both series continue on Sunday. Follow the full schedule here.
Any other playoff news?: But of course! There are four more game days left in the MLB regular season, and like a high-stakes game of musical chairs, there are 12 teams fighting for six remaining playoff spots. Check out the full standings and playoff bracket here.
🏆

NCAA Fall Sports Championships Scheduled For Spring

September 24, 2020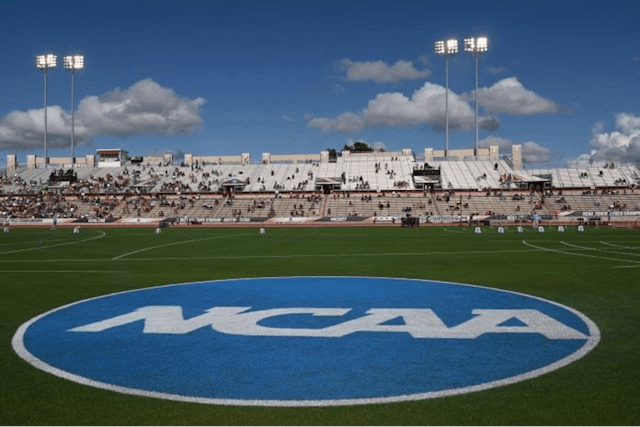 SOURCE: KIRBY LEE/USA TODAY SPORTS
The GIST: The NCAA approved a plan to play postponed fall sports championships in the spring, while some men's college hoops teams are following the lead of the NBA and heading to Orlando for their very own bubble! Get your mouse ears ready.
What's up with fall sports?: Over the summer, many college conferences postponed their fall sports seasons due to COVID-19. Now, the NCAA Division 1 Council has approved a plan to hold those postponed fall championships in the spring.
This is a BFD for athletes competing in cross country, soccer, field hockey, women's volleyball and men's water polo, who will now have a chance to compete for a championship this academic year. We love to see it!
And what's this about the basketball bubble?: They're heading to Disney World! ESPN plans to host at least eight of its originally scheduled non conference men's basketball tournaments in a bubble at the ESPN Wide World of Sports property at Walt Disney World in Orlando, Florida — the same bubble location as the NBA. Who knew Mickey was such a baller?
Disney bubble games are expected to begin on November 25th, and teams not making the trip to Disney will also likely hold non conference games at potential bubble sites, such as Las Vegas, Indianapolis and Connecticut. Let the bubble wars begin!
Any other college news?: Nothing just yet, but there will be later today. After postponing fall sports through the end of the year back in August, CEOs from the Pac-12 will meet this afternoon to decide on returning to play prior to January 1st. Stay tuned.