⚾
🏀
🏈
Dallas: We fly high
April 08, 2021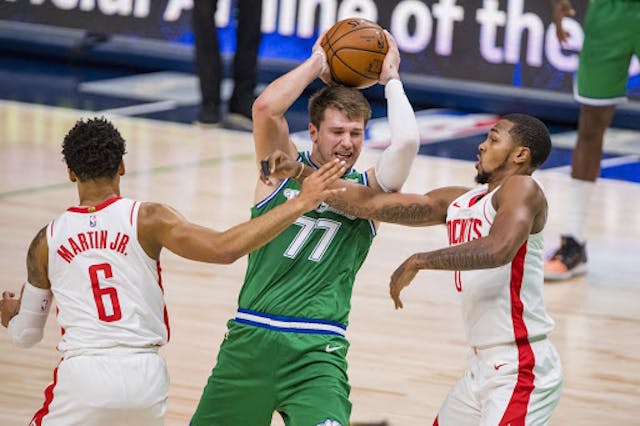 Source: Jerome Miron/USA TODAY Sports
🏀Mavericks: Kristaps Porzingis poured in a , but it wasn't enough to lift the Mavs, as they fell 102–93 to the Houston Rockets last night, snapping their five-game win streak. They'll face another challenge in tonight's 9 p.m. ET/8 p.m. CT tilt with two-time reigning MVP Giannis Antetokounmpo (pronounced YONNIS ANDEDO-KOONPO) and the Milwaukee Bucks.
⚾️Rangers: Led by pitcher Kyle Gibson's six scoreless innings and eight strikeouts, the Rangers secured the series win with yesterday's 2–1 victory over the Toronto Blue Jays. They'll need more great defense when they take on the high-powered offense of the San Diego Padres tomorrow at 8:05 p.m. ET/7:05 p.m. CT.
🏈Cowboys: Talk about a sight for sore eyes. Quarterback Dak Prescott is and looking strong after he suffered a season-ending ankle injury in Week 5 last season. Is it September yet?
🎾
🏈
The GIST's Quick Hits - US (April 1, 2021)
April 01, 2021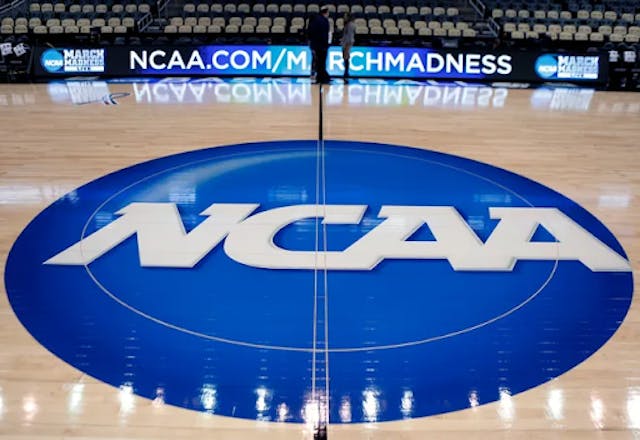 Source: Keith Srakocic/AP
🎓NCAA: The Supreme Court heard arguments yesterday in the antitrust case brought against the NCAA. It's a complicated case that basically boils down to that the NCAA doesn't want to pay their student athletes. Nothing really new there. To dive deeper, check out from ESPN. The Court is set to rule in late spring/early summer.
🏈NFL: The league has officially agreed to a . Good. Now that that's settled, we have bigger fish to fry: Houston Texans quarterback Deshaun Watson now faces for sexual assault and innappropriate behavior, while 18 women have . Solid chance Deshaun sees zero games this season. Boy bye.
🎾Tennis: The streak is over. After 23-straight hard court wins dating back to February 2020, No. 2 Naomi Osaka ended her run yesterday with a to world No. 25 Maria Sakkari in the Miami Open quarterfinals. Time to start a new streak!
🏈
🏀
Philadelphia: Now or never
March 25, 2021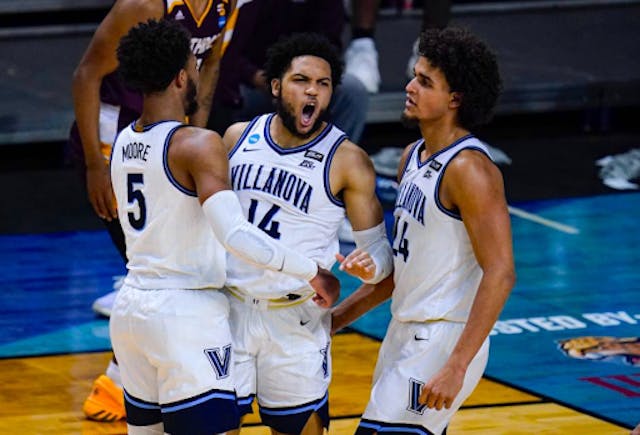 Source: Villanova MBB/Twitter.com
🏈Eagles: The Eagles (QB) Joe Flacco to a one-year, guaranteed $3.5 million contract on Tuesday. We know what you're thinking: WTF? Yes, 36-year-old Flacco won a Super Bowl in 2012. But...he also went 0-4 in the games he started last season. Yikes.
🎓🏀WBB: The Drexel Dragons lost in the first round of the NCAA Tournament on Monday, to a rock-solid Georgia Bulldogs team. Senior guard Hannah Nihill was the lone Dragon to score in the double-digits, draining 22 points for the squad. Her career might've ended this week, but at least she went down scoring.
MBB: After cruising through the first two rounds of the tournament, the No. 5 Villanova Wildcats will have to battle the No. 1 Baylor Bears in the Sweet 16 on Saturday at 5:15 p.m. ET.
The Bears, led by Big 12 Defensive Player of the Year Davion Mitchell, are best-in-class three-point shooters, and many have them picked to go all the way. Once again, the world is betting against the 'Cats, but they're thriving as the under...cats.
🏒
🏈
The GIST's Quick Hits: WTF Edition (March 25, 2021)
March 25, 2021
Soure: Danny Murphy/Icon Sportswire
🏒NHL: Referee Tim Peel must've missed last week's newsletter when we reminded assholes everyone that . Peel "no longer will be working NHL games" after admitting that he wanted to call a penalty against the Nashville Predators and found a way to make it happen. Power trip much?
🏈NFL: Washington Football Team (WFT) part-owner Dan Snyder was given the all-clear from the NFL the team's minority investors and (along with his mother and sister) obtain nearly full ownership. That said, Snyder has not been cleared yet by Beth Wilkinson, the attorney for 15 years' worth of sexual harassment allegations.
🏈High school football: The head coach from Duxbury High School's football team in Massachusetts was fired after in the team's recent home opener. Horrifying and disgusting. Can people stop being terrible so we don't have to keep sharing awful news, please?
🏈
🏒
Boston: I need a hero
March 25, 2021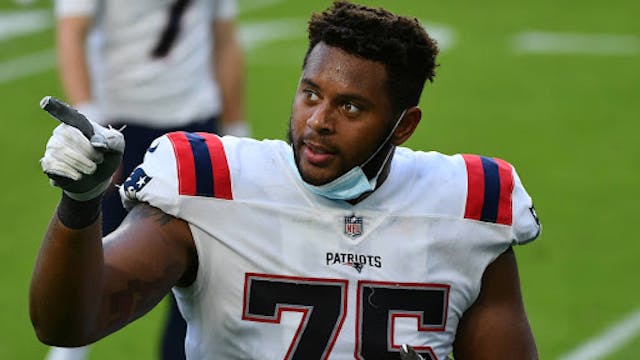 Source: Jasen Vinlove/USA TODAY Sports
🏈Patriots: Yesterday, the Tempe, Arizona police department honored Pats OT Justin Herron as a hero after he helped stop an attempted sexual assault over the weekend. Herron and another bystander intervened after a man attacked a 71-year-old woman in a park.
🏒Hockey: After two games were postponed due to COVID-19 protocols, the Bruins will return to the ice tonight, taking on the New York Islanders at 7 p.m. ET. Ironically, it'll also be the Commonwealth's first game with fans since March 2020, as the Garden is set to host a 12 percent capacity crowd, about 2,100 fans. , wear a mask.
And there's even more hockey action in the Hub. Not only will No. 1 seed B.C. and No. 3 BU compete in the first round of the on Saturday, the also resume their hunt for the Isobel Cup tomorrow.
Right before the playoffs were suspended in early February, the Pride had scored 13 (!!!) goals in two games to earn a spot in the semis. Here's to picking up right where they left off.