🏈

I am legend

March 02, 2020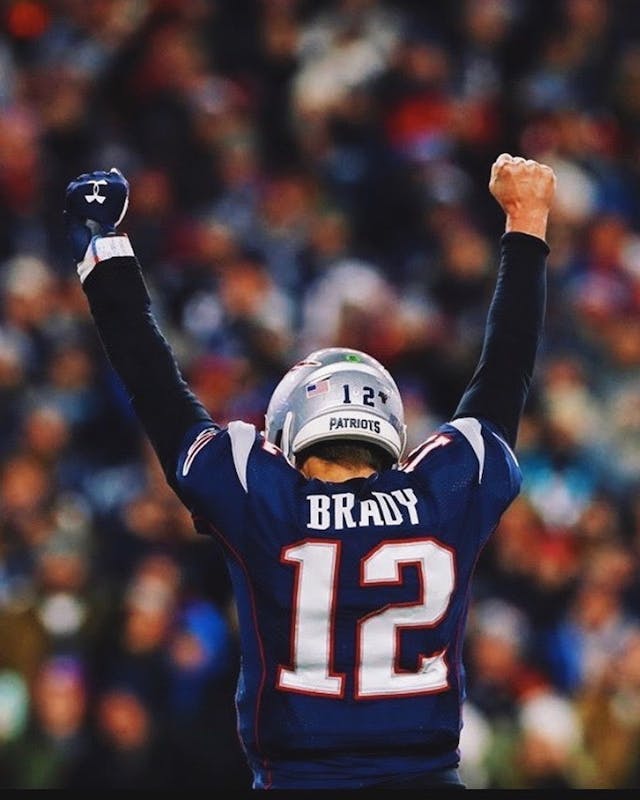 The GIST: It's been a month since the NFL season ended, and the question on everyone's mind is: where will legendary quarterback (QB) Tom Brady play next season? And with free agency just two weeks away, we're oh so close to finding out an answer. The suspense is killing us, too.
Remind me, what's free agency?: When a player's contract expires, they become a free agent and are able to sign with a new team (or the same one, if they want). In most professional sports, all player contracts expire on the same date. NFL free agency begins on Wednesday, March 18th, so as of that day, players whose contracts expired after the 2019–20 season are free to sign anywhere.
Got it, so tell me about Tom Brady: Tom has played for the New England Patriots for his entire mind-blowing 20-season career, winning six Super Bowls (the most of any player) along the way. But the 42-year-old's contract is set to expire (technically, he signed with the team until 2021, but that contract was just for weird money reasons and will be void as of March 18th) and if the Pats don't sign him before March 18th (which is highly unlikely) then we might have to get used to seeing Tom in a new jersey come September.
Okay. So, where will Tom play next season?: Nice try. We're good, but we're not that good. Brady has kept very tightlipped about his future, and even though he'll turn 43 in August, he has said he will play one more season in the NFL. But (cover your eyes, Pats fans) it's not looking good for a New England return.
Just this weekend, Brady and Pats wide receiver Julian Edelman were at a college basketball game together, and when Edelman assured fans on-camera, "He's coming back!" Brady gave a super uncomfortable smile and shook his head. So we guess that leaves 31 other possibilities...
Any other big name free agents?: If it weren't for Mr. Bundchen hogging the spotlight, Philip Rivers would be the top free agent. Rivers was the QB for the San Diego/Los Angeles Chargers (they changed locations in 2017) since 2004 and started every regular season game since 2006. Whoa.
At the end of the season, the Chargers said they wouldn't re-sign Rivers, but the father of nine (!!!) believes he still has one more good year in him (he's 38, BTW). Despite six career playoff appearances, he's yet to win a Super Bowl, so this season will be his all-or-nothing.
Any other news?: Always. The NFL Players Association (NFLPA) board of representatives has decided that its membership (aka all NFL players, about 2,000 of them) will vote on the proposed collective bargaining agreement (CBA). Many big-name players have been actively opposing the proposal, but the NFL needs only a majority to pass the agreement. No date has been set yet for when Jeff Probst will tally the votes, but we'll let you know.
🏈

Lawyer up

February 24, 2020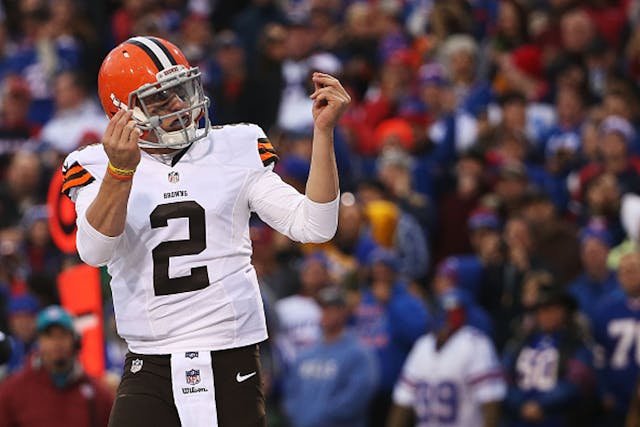 The GIST: While we still have about six months before the NFL regular season begins, off-field drama is heating up as the league and the players' union get ready to negotiate a new collective bargaining agreement (CBA).
What's a CBA?: The collective bargaining agreement is the legal contract between the NFL and the NFLPA (the players' association). The last agreement, signed in 2011, is set to expire at the end of the 2020 season, so the league and the union are currently working toward drafting a new CBA that would begin in 2021. The league began the process by laying out proposed terms.
And what is the NFL proposing?: A bit of give and take, it seems. The biggest change from the previous CBA is a 17-game schedule (right now, teams play 16 games over 17 weeks), as well as including one additional team from each conference in the postseason, a shorter preseason and larger team rosters...all of which would seemingly benefit the league and teams over the players.
In return, the league proposes to administer less marijuana drug tests, lessen disciplinary action for positive tests, enforce less padded practices and create a way for players to profit from the NFL's sports betting revenue.
Is this good or bad?: Depends on whose side you're on. The team owners have already voted to accept the proposed terms, but the players aren't happy with it. One of the main issues they have is with the proposed revenue share increase: the league is looking to boost the players' share from 48% to 48.5%, but the players want an even 50-50 split.
It's not uncommon for the owners and players to be at odds at this stage of negotiations, but if negotiations take too long or the league refuses to budge on certain terms, we could see a players' strike (aka not play) next season. No god, please no!
So what's next?: Apparently the NFLPA's executive committee is recommending that these proposed terms are not brought forward to the players (who will ultimately vote on the CBA). The committee and the NFLPA's board of player representatives (made up of 32 active NFL players) are set to meet tomorrow to discuss next steps, and we'll keep you updated on all the drama.
🏈

Guide to Fantasy Football

February 06, 2020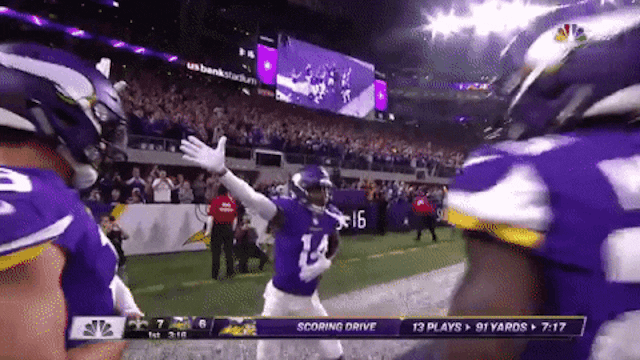 The GIST
Here's the deal: fantasy exists in pretty much any sport (yup, there's fantasy hockey, baseball, etc.) and is kinda like a computer game with real-world counterparts. We all know that football exists IRL and we all cheer for our favorite teams/players. But, as viewers, we don't have any decision-making power or skin in the game — players are chosen by the teams' owners/management, and viewers don't have a choice in who the teams sign. That's where "fantasy" comes in! So us regular folk can create our ideal team — our "fantasy" team, if you will. The catch is, this team is built online. You choose players from across the league that makes up your dream team. Your fantasy team then squares off against other people's fantasy teams. What's cool is that as much as your fantasy team exists online, the statistics of actual players in real-life games dictate how your fantasy team does.
Still with us? Great! This may sound a little bit complicated, but you really don't need to be a die-hard fan to participate in fantasy sports. Having a basic understanding won't make you basic; any smart and strategic babe (that's you!) can win it all. Before we get into it, there are a lot of football references in this guide (duh), so make sure you brush up on your football 101 before diving in.
Why is fantasy such a big deal?
As we at The GIST say all the time, sports have a unique way of uniting people, and fantasy sports are no different. It's a pretty unreal feeling when you get to brag about knowing a would have an incredible season before anyone else, or picking up a player before he has a breakout game. There's also the less poetic aspect of having cash money on the line. And everybody likes winning money.
In fact, the market for fantasy football is so huge there's an entire TV show dedicated to it. There are radio stations dedicated solely to fantasy football and the NFL website has its own fantasy football section. Basically, FF is a BFD, so it's time to get on board.
Okay, but what's a sports pool and what's fantasy?
Pools
In terms of betting on sports IRL against other people, there are generally two main ways to do it: pools and fantasy. A "pool" in sports typically means you're picking one team to beat the other. "Fantasy" on the other hand usually means you're picking players to make up your team, which will then face other fantasy teams.
To start, the simplest type of pool is a standard pick 'em. That means you just pick who you think is going to win in each head-to-head match-up each week. The person in the pool who guesses the most victories wins that week.
Another type of pool is a survivor pool. Each week, you check the matchups and pick one team that you think will win their game. For example, if the New England Patriots (all-around awesomeness) are playing the Cincinnati Bengals (general sad pandas), you would choose the team you thought was going to win and then hopefully move on to glory. As long as the team you choose wins, you move on. The catch is you can only choose each team once throughout the 17 week season, so you may not want to choose all the obvious winners upfront. Oooo some strategy, we love it. Choosing a wrong team means you're kicked out of the pool. Bye Felicia!
Fantasy
Now, it's time for fantasy standard draft leagues. These require more effort and understanding, but once you get it, it's hella fun! Let's base things off Yahoo Fantasy because it's the most common website used.
First you draft your team, which means selecting (usually) 16 players. These are real pro football players who are top-dogs at their positions. Imagine an all-star season of your favourite reality show: only the best are worthy.
This is what the Yahoo draft page looks like once it's live:
While this dashboard looks a little complicated, here are all the parts you need to know:
Time in the top left corner: How much time you have to make a player selection. You only get 1-2 minutes to make your selection, which sounds like a lot, but it goes fast!
Red bar underneath: Your spot in the drafting order (see below on how that's decided).
Draft order: This is where all the teams in your league are listed, so you can see the order in which each team will select their player.
Middle top: When you click on a player, this is where his face and stats pop up. If they haven't been drafted yet and you want to pick him, you can click "Add to Queue," which is basically a waiting spot on the top right of the screen. This makes it easier to find the players you're interested in.
Middle of the screen: This is where all the available players are — you can search by position to make it easier to navigate. If they have a little red plus sign, it means they're injured.
Top right: If you've added players you want to your queue, this is where you'll see them. If someone drafts them before you can, they'll disappear from there.
Middle right: This is where you'll see the players you've taken that make up your team!
Drafting works as a snake. What the heck do snakes have to do with sports? Let's say your league has 10 people. The computer uses an algorithm (#math) to randomly assign you a number from 1-10 and then the order for picking your player will go from person 1 to person 10, then start with person 10 down to person 1, and then repeat, until everyone has filled their rosters. So if you're drafting 8th, 9th or 10th, you should have two picks ready to go cause that snake moves fast.
Standard leagues draft the following positions: quarterbacks (QB), wide receivers (WR), running backs (RB), tight ends (TE), kickers, and a team defence (meaning you choose the whole Green Bay Packers defence, not an individual player).
W-R-T means you can fill that spot with either a WR, RB or TE — it kind of acts like a wildcard. BN is your bench. The bench is like a holding spot for the players you aren't using that week. stands for injured reserve, the place you hope your star players never end up. Welp.
Once you draft your players, you set your roster each week. Yes, you've got to pick a roster EACH week! Also, FYI: The football week is Thursday to Monday with usually one game on Thursday, 14 on Sunday and one on Monday. Setting your lineup means deciding who you think is going to get you the most points. So, if one of your running backs is facing a team that has a killer defence, it might be better to bench him for the week. Yahoo provides predictions to help you out.
How do you get points?
Your commissioner (a fancy way to say organizer of the league) can change how each player earns your team points, but the standard Yahoo scoring is super easy to understand. Here's a quick breakdown:
There are two kinds of standard leagues: head-to-head and total points. Head-to-head means your team faces off against another team in your league each week, and whichever team gets the most points, wins that week. Total points leagues are similar, but instead of a winner and loser each week, your team's total points are counted over the entire season to determine placing.
Here is an example of what a head-to-head matchup could look like: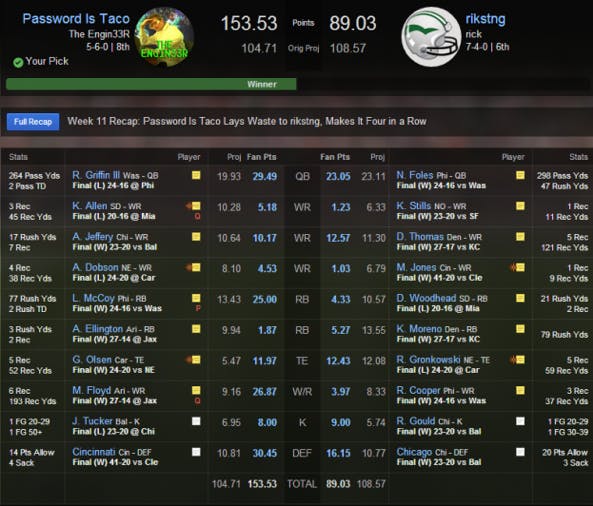 TBH, it sounds more complicated reading it than it is actually playing it.
First time? Here are some tips and tricks:
Step One: come up with the best team name ever! A common formula is a player's name plus something culturally relevant. Some examples include Turn Down for Watt, Pimpin' Ain't Breesy and Diggs in a Blanket. Think outside the box!
Next, you need to do some research – don't think of it as boring, going to the library, citing your sources research; but rather using your incredible intellect to assess the scene of the NFL. Plus, there are a lot of websites that kind of do everything for you. These include:
Each site has articles, lists, projections and rankings. Don't feel like you need to read everything and try not to feel overwhelmed — most of these sites say the same things. They're valuable for newbies to get an idea of who's hot and who's not (although we all know Tom Brady is hot hot hot). Once you have a basic knowledge of who's injured, sleeper picks (those guys who are fairly low key, but could have high potential to get you a lot of points), the top defences etc., you're ready to draft!!
Some hot tips to get you started:
Most importantly, it's key not to stress too much during the draft because nothing is really permanent. You have the ability to drop and add different players throughout the season, or even trade with other people in your league. If you took someone you regret, do some more research after the draft and drop that player for another one. If your QB gets injured or that one RB just isn't performing well, get some new ones! You learn a lot as you go.
Don't pick a quarterback first! While he may be Queen Bee (but not Queen Bey), there will be a lot of good ones available.
Go for RBs and WRs first. They do most of the scoring.
Take your defence second-last and your kicker dead-last. Some leagues will even eliminate the kicking category because it's the least important!
Don't take too many players from one team. Each team gets a bye week (a week off), so you'll be f***ed if they're all on your bench.
Stay relaxed, especially if the player you want gets taken, cause it's def going to happen. Have a few lined up so you're always ready. Remember, you only have a certain amount of time to choose each player.
Bonus: watch out for injuries during the season. If any player goes down, whether they're yours or not, try to get their backup!
Good luck and have fun, GISTers!
That's #thegistofit
Written with Guest Writer: Kara Steyn
Don't get The GIST's free twice-weekly newsletter yet? Let's make it email official.
🏈

Comeback Kings

February 03, 2020
The GIST: For the first time in 50 years, the Kansas City Chiefs are Super Bowl champions after defeating the San Francisco 49ers 31–20 last night in Miami!
Quick, fill me in: It was a pretty close, nail-biting, back-and-forth game that came down to the wire. The San Francisco 49ers held a 10-point, 20–10 lead heading into the fourth quarter (thanks to star running back Raheem Mostert's touchdown) and looked like they had the win within their grasp. But, as we know, no lead is ever safe.
After throwing his first two career postseason interceptions, Kansas City quarterback Patrick Mahomes bounced back and led his team to 21 unanswered points in the fourth quarter to get the win. In every postseason game this season, Kansas City came from behind to win, solidifying Patty as the ultimate comeback kid. There's truly no give up in this guy.
So, was he the best player last night?: We think so. Mahomes' heroics made him the youngest quarterback to win a Super Bowl and the NFL MVP award (which he won last season). If that's not a reason to go to Disney World, then we don't know what is.
Wow! Anything else?: The real MVP should go to KC's head coach Andy Reid, who ended the streak of most career wins without a Super Bowl title (at 221, wild) and finally got a well-deserved Gatorade bath after 21 years as an NFL head coach. Doesn't get any better than that, baby!
🏈

Whenever, Wherever

February 03, 2020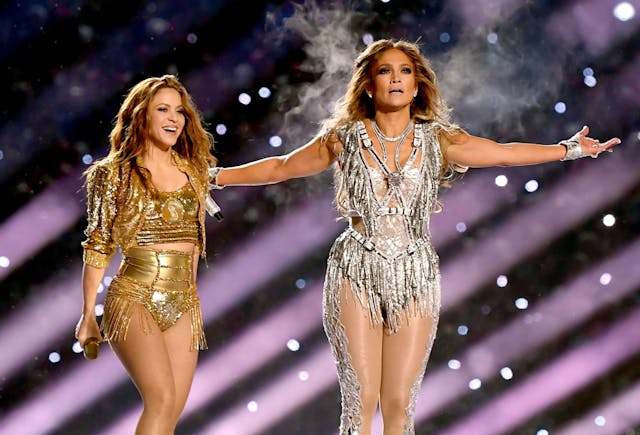 The GIST: After last year's unmemorable Super Bowl halftime show, Shakira and Jennifer Lopez were under big pressure to bring us a good show. And hot damn, did they deliver!
Shakira, Shakira: The Colombian queen kicked off the show in some v. practical footwear with "She Wolf," before giving us a medley of her biggest hits, including "Whenever, Wherever" and "Hips Don't Lie" (which ended in an epic stage dive!). Yesterday was Shakira's 43rd birthday and she belly-danced her way around that stage like she was 23. We're still gagging over it.
Jenny from the Block: JLo, who is FIFTY YEARS OLD (ahem, can we please have their skin-care routine?), picked up right where Shakira left off, with a Hustlers-inspired performance, and our jaws are literally still on the floor (seriously, how is she 50?!). While she was pumping out bangers like "Love Don't Cost a Thing" and "Waiting for Tonight," we were googling "JLo hair inspo."
Collab of the century: These two together were legen — wait for it — dary. Seeing them shake it to "Waka Waka," channel Cheer and rock out to "Born In The USA" with Shakira on drums and JLo and her daughter, Emme, on vocals was the most Girl Power performance we've seen in a while. Lucky for us, we can relive it over and over again.
Our take: We need these two every year. EVERY. YEAR. Surprisingly, we're actually fine that they didn't really perform together. Each gave us totally different vibes but paid homage to their Latina roots and kept us dancing the whole time. This is the halftime show that people will be talking about for years and one that they will compare all future halftime shows to. Good luck to whoever has to follow up on this act next year.
Oh, and a quick shoutout!: To one of our faves, Demi Lovato. She killed the pregame national anthem. She's had a rough go the past few years, and we're so happy to see her looking and sounding amazing. The girl's got pipes!