🏀

You're the best around

April 06, 2020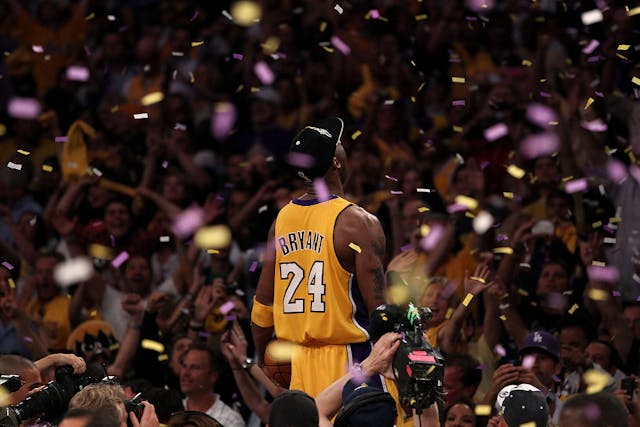 SOURCE: THE ROOT/TWITTER
The GIST: It's award season! And no, we're not talking about the Oscars. We're talking about basketball.
The Naismith Awards: The Naismith Awards, named after the inventor of basketball James Naismith, are given out to the year's best high school and NCAA players, and this year's women's player of the year is no surprise. Oregon Ducks superstar Sabrina Ionescu (pronounced YOH-NESS-COO) took home the Naismith after breaking basically every record and setting a bunch of new ones. She deserves every award.
University of South Carolina head coach Dawn Staley was named Coach of the Year. Staley won the Naismith Player of the Year award in 1991 and 1992, so this year's win makes her the first-ever recipient, male or female, of both awards. Yas queen. And on the men's side, Obi Toppin and Anthony Grant won the player and coach awards, respectively.
Basketball Hall of Fame: The Naismith Memorial Basketball Hall of Fame (not to be confused with the Naismith Awards...but yes, same guy) announced the 2020 inductees and...there are no surprises here either. The legendary Kobe Bryant will be enshrined during the August ceremony, along with fellow NBA players Kevin Garnett and Tim Duncan and WNBA legend Tamika Catchings.
Coaches Kim Mulkey and Barbara Stevens will also be inducted into the Hall of Fame. Mulkey has coached Baylor's women's team in 18 NCAA tournaments, winning three times, and, fun fact, is the first person, male or female, to win a national championship as a player, assistant coach and head coach. Stevens, who has coached Bentley University since 1986, is the fourth-winningest coach in NCAA history. Talk about badass!
🏀

Ch-ch-ch-changes

April 02, 2020

The GIST: While some of us are using this self-isolation time to learn new skills, connect with old friends (virtually, of course) or binge-watch The Office again, sports leagues are using it to shake things up.

NFL: The NFL has officially adopted some of its new collective bargaining agreement, leading to an interesting change for the 2020 football season: the playoffs are getting a facelift.
The league is moving from a 12-team postseason to 14, which means one extra wild card team in each of the two conferences (the American Football Conference, AFC, and the National Football Conference, NFC). As a result, only the No. 1 seed in each conference will receive a bye instead of the top two seeds in each conference (fun fact: since 2012, no team has made it to the Super Bowl without a bye).
NBA: The NBA is making changes too, but these ones are all COVID-19-related. The league is currently looking at options to finish out the season (which was abruptly paused on March 11th) and one of the front-running options is to have all teams play just five to seven games to reach a total of 70 regular-season games (normally 82 games) in a neutral location (i.e., Las Vegas) without fans in attendance.
Ideally, they would play a full 16-team playoff, but we could see a super-shortened best-of-three series in the postseason instead of the regular best-of-seven. All weird, but at this point, we'll take anything.
NCAA: The NCAA had to make the tough decision this week to not make any changes. They won't reschedule any sporting event that was set to take place during the coronavirus shutdown, including the famed March Madness basketball tournament, or give any competing winter athletes an extra chance to participate next year.
Sadly, that means college basketball stars who were denied the chance to play for a national crown won't get an extra year of eligibility, and we won't get to see our faves, like the iconic Sabrina Ionescu, get a proper senior sendoff. The good news? Spring sport athletes will be getting another year of eligibility. So, that's something.
🏀

March Sadness

March 19, 2020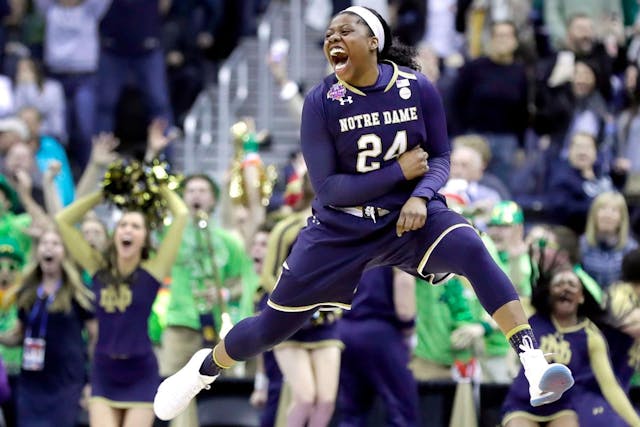 The GIST: Let's face it. March 2020 has...not been great. And one thing we're really missing (outside of social contact) is NCAA basketball's March Madness tournament. So, in honor of the tournament that wasn't, we wanted to highlight the top five moments of women's March Madness recent past.
5. Brittney Griner is an absolute force to be reckoned with. Currently playing for the Phoenix Mercury in the WNBA, she's been a powerhouse for at least a decade. While playing for the Baylor Lady Bears in 2010, 6'9" Griner (please lend us some height) blocked 105 balls (!!!) over just 18 games. To put that in perspective, that's an average of 5.83 blocks per game. The best blocker in NBA's history made an average of 3.5 blocks per game. Sheesh.
4. March Madness is all about Cinderella stories, and no, not the Hilary Duff–Chad Michael Murray kind. For this one, we're taking it back to 2013, when the Louisville Cardinals became the lowest seed (at No. 5...generally the women's tournament stays pretty true to its rankings) to reach the national final after beating top-seeded Baylor and No. 2 Tennessee in the Sweet 16 and the Elite Eight. They lost to UConn in the final, but it was an effort worth paying attention to.
3. Last year's final between Baylor and Notre Dame featured two boss female coaches in Baylor's Kim Mulkey and Notre Dame's Muffet McGraw (it was just the eighth time in 20 years two female head coaches squared off) and was a game for the ages. Despite losing their star player Lauren Cox to a knee injury, Baylor just barely protected their 17-point lead to take the game 82–81. Notre Dame literally couldn't call it a comeback.
2. Although it's hard to believe the UConn Huskies' last national title came four years ago, this list wouldn't be complete if we didn't tip our non-existent hats off to their four consecutive national title wins between 2013 and 2016. With superstar players like WNBA MVP Breanna Stewart and WNBA All-Star Kia Nurse on their squad, it's no wonder they were so dominant.
1. Our number one spot goes to Arike Ogunbowale (pronounced AH-REE-KAY OH-GOON-BOW-WAH-LAY). Arike now plays for the Dallas Wings in the WNBA, but back in 2018 she was the star baller for the Notre Dame Fighting Irish and she had herself a time in the Final Four.
First, with the game tied in overtime at 89 in the national semifinal against UConn, Arike drained a clutch three-pointer with just one second left to get the upset win over UConn, the most historically dominant program in women's basketball. It was a jump-off-the-couch-and-yell moment if we ever saw one, and it caught the attention of greats like the late Kobe Bryant.
But she wasn't done there. With the game tied (yes, again) in the national championship against Mississippi State, Arike drained another three-pointer (yes, again), this time with just three seconds remaining, to give Notre Dame its first title in 17 years. Back-to-back buzzer beaters — you literally can't make this sh!t up.
🏀

Guide to Basketball

March 17, 2020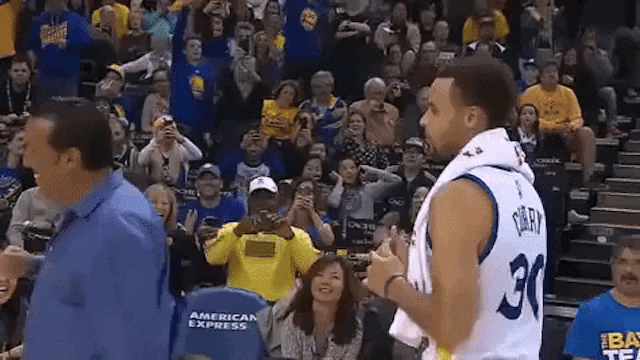 SOURCE: GIPHY.COM
The GIST
Professional basketball is made up of four quarters lasting 12 minutes each. Five players on each team are on the court at the same time. The point of the game is to shoot a basketball in a hoop to get the most baskets (and the most points). A basket counts as either two or three points, depending on how far the shooter was from the basket they hit the shot. Courtside seats gives fans unprecedented access to the players, so basketball brings out celebrity sightings like no other sport. Just check out the dynamic combo of Chris Rock, Amy Schumer, Tracy Morgan and Leslie Jones . Can we get in on that or what?
How is it organized?
The highest level of the sport is the National Basketball Association aka NBA and the Women's National Basketball Association aka the WNBA. Let's start with the NBA. The league is divided into two conferences (East and West), and each of those conferences are further divided into . There are 30 teams in the league, including 29 in the U.S. and one in Canada.
The best of the best
The reigning champions are the Toronto Raptors. In June 2019, they became the first time a team outside of the United States to win a NBA championship. How'd it happen? Well, a blockbuster deal in the summer of 2018 sent longtime Toronto favorite DeMar DeRozan to the San Antonio Spurs in exchange for superstar Kawhi Leonard. The rest, as they say, is history. Kawhi led the underdog Raps all the way to a championship with the help of supporting cast Kyle Lowry (a seven-season Toronto veteran), breakout star Pascal Siakam and three-point shooter Danny Green. Their championship came over the NBA powerhouse Golden State Warriors, who had previously won in 2015, '17 and '18.
But then…Kawhi switched gears and turned down a Toronto contract to play for the LA Clippers in sunny California where he grew up. He was joined by Paul George and the duo will be a force to be reckoned with. Meanwhile, LeBron James also built a of his own in the same city with Anthony Davis and Danny Green on the LA Lakers. And then there's 2019 NBA MVP Giannis Antetokounmpo (pronounced YAWN-IS ANT-TET-TA-KOOM-PO), whose Milwaukee Bucks will also be in the mix.
Play like a girl (it's better that way)
The WNBA is one of the best professional sports leagues for women in North America as these basketball bosses actually get airtime on top sports networks. Keep your eye on:
Wow! Can I get more info on the WNBA?
Absolutely! The WNBA season runs from May until late September or early October, with each of the 12 teams playing 34 regular-season games. The league has actually been around since 1997, though only three teams remain from inception: the New York Liberty, Los Angeles Sparks and Phoenix Mercury. Go deeper on how the league is organized .
These women still have a long way to go before reaching parity with their professional male counterparts, but it probably helped that the WNBA Final saw Connecticut Sun take the Mystics to a thrilling Game 5, winner-take-all showdown that garnered national attention and a sellout stadium in Washington.
And in 2020, we finally saw the WNBA bet on itself by signing a groundbreaking new collective bargaining agreement (CBA) that will significantly benefit the players. Among other things, players receive an increase in salary that improves the average compensation from $79k to $130k (!!!) with the league's top players set to earn $500k — more than three times the previous maximum. Cardi B would be so proud.
It also includes added bonuses for top players, guaranteed fully paid maternity leave, better travel conditions and mental health resources. And maybe the most notable addition: access to offseason job opportunities with the league to limit the number of women playing in leagues overseas to make ends meet, which has become a nagging necessity for WNBA players. Can we get a hell yeah?!
There's obviously still a long way to go before there's parity with the men's professional leagues. That being said, this is a BFD — the WNBA listened to its players and took their input into account more than ever before. It's refreshing to see a league partner with its players and bet on its women to move closer to closing the inequality gaps that still exist in women's sports.
Don't get The GIST's free twice-weekly newsletter yet? Let's make it email official.
🏀

Masai Ujiri

March 13, 2020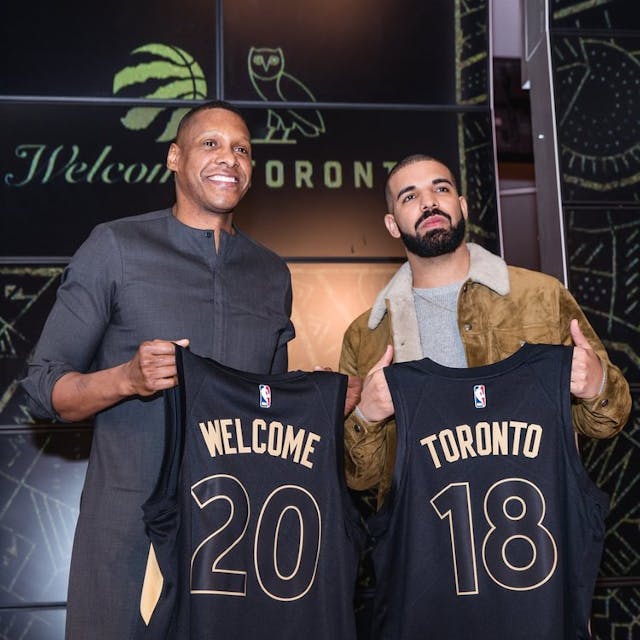 After news broke that the Toronto Raptors Training Centre was renamed to the OVO Athletic Centre on Thursday, The GIST had the opportunity to interview Raptors President, Masai Ujiri.
To give you some background, Ujiri's been the Raps' fearless and progressive leader since May 2013. Ujiri was born in Africa and moved to the U.S. to play college basketball. While Ujiri only played a couple years of pro in Europe, he's excelled on the business side of sport. While he spent some time with the Denver Nuggets, the majority of Ujiri's career has been in Toronto, first as assistant general manager, then general manager and now president. And, he's the real deal. In 2013, he was named NBA Executive of the Year - the first non-American to receive the honour.
More importantly, he's an activist. He founded Giants of Africa, a non-profit organization with a mission to use basketball as a means to educate and enrich the lives of the youth of Africa. On top of that he's also been the director of the NBA's Basketball Without Borders Africa program which promotes basketball throughout the continent. And, he's a big supporter of diversity, including the hiring and promoting of women within the Raptors organization.
So, let's get into our conversation with Masai.
Ellen at The GIST (TG): Congratulations on everything today, some big and exciting news for you guys!
Masai Ujiri (MU): Thank you. Thank you.
TG: We know you're a busy guy, especially today, so we wanted to ask you some questions about the new deal as well as jump into some other questions that we think our readers would be interested in.
Give us the behind the scenes of how played out, in terms of how long it took and the conversations that were necessary to make it happen.
MU: With these things, you talk about them for a long time. You know, you grind at them and you see where it takes you. With Drake, he's always been a partner of the Raptors. What he does and who he is as person is something we feel tied to and the connection we have is everything.
I'm not too sure exactly how long it took us, but we [Drake, OVO and the Raptors] are always on the same page in terms of where we wanted to get and how we wanted to do this. It was really a natural fit.
Drake is big part of the Raptors family; he is our global ambassador and business partner. He's a dynamic person that checks every box, which is what's really cool and unique about Drake as a person.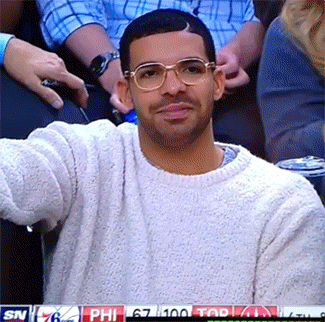 TG: I'm not too sure how familiar you are with The GIST, but we're a startup that is part of . We create sports content and experiences that are by women and for women as well as casual sports fans to fill the gap in the current sports media space. And basketball is really big with our audience. This is partly because basketball transcends beyond the court and into our culture through celebrity, politics, you name it. Creating a distinct and diverse culture is something the Raptors have done really well. What do you think has been the secret sauce that has created this culture?
MU: I'm not sure if there is a distinct secret sauce. It's just the way life works for us. We treat every individual the same in terms of respect and we're sensitive to everything that people go through. We're blessed to be doing what what we're doing. Sports is a blessing and sports bring people together. Altogether that's what our culture is about. That's how we see life. What the game has given to us, and what we can give to other people through the game.
Once you have those basic fundamentals, as a team, we'll outsmart people, we'll be innovative and creative thinkers, and really do all the things that are necessary to succeed and win.
We want to win on and off the court. This is just us trying to play a game that is beautiful to us.
TG: I'm sure you know this, but by the age of 14 girls drop out of organized sport at over twice the rate of boys. There's a number of reasons causing this, but, what can the sport of basketball do and what are the Raptors doing to help change this so that women stay in sports?
MU: The first thing we've done is hired women. We're in the forefront of putting women in great positions to be successful. We treat everyone the same and create parity in that regard. Young girls will see those women as role models and will hopefully participate in basketball as a sport as they grow up. As Raptors fans, as people that love the game, and as leaders, we need to create a platform for not only women but girls to strive and to achieve too.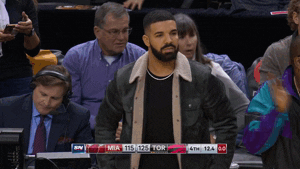 TG: Why do you, yourself personally, think it's important to have women in those roles both on the business side as well as player side of sports whether it's coaching, player development and managing?
MU: Well, I think women are talented and women are good at what they do. Women are more caring, more thoughtful and more patient at everything. We've seen the positive effect of all the great women we've hired and how they continue to contribute to the success of our team.
TG: Alright Masai, we know you're a busy guy so we have two fun questions to wrap things up: first, do you ever see a WNBA team coming to Toronto?
MU: That's a tough question to answer. You know, sports is a business, and you dream of those kind of things so hopefully one day we see it happen. [Editor's Note: He didn't say no!]
TG: And lastly, what's your favourite Drake song or lyric?
MU: Um, you know, I *Masai starts chuckling* I really like the "" lyric obviously because I can relate with my personal story.
I also really like . *everyone LOLs* It was so fun being at that press conference with Drake and dancing and singing with him in that music video box set.
TG: We love both of those songs too. So, that wraps up everything. Thanks so much for your time today Masai and good luck with the playoffs! We hope we'll be speaking to you sometime soon.
MU: Thank you too, appreciate it. This was fun!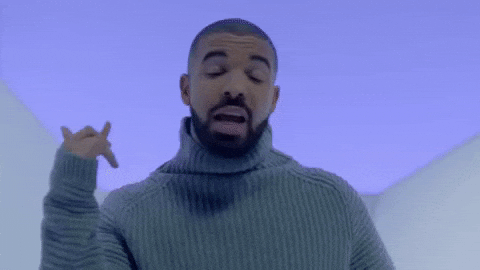 That's #thegistofit
Don't get The GIST's free twice-weekly newsletter yet? Let's .