Wasserman adds to golf division with acquisition of Mullhaupt Management
June 13, 2022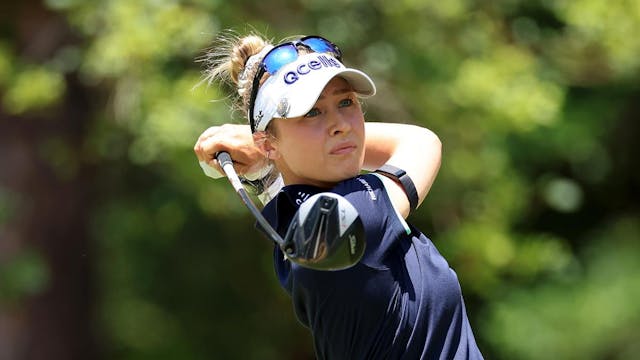 SOURCE: DAVID CANNON/GETTY IMAGES
The GIST: Wasserman is adding to its roster of talent. The big-time entertainment agency acquired golf firm Mullhaupt Management on Friday, signing agent Chris Mullhaupt and his clients in the deal. The move trends with Wasserman's bet on niche sports and female athletes as it navigates the ever-changing sports agency space.
The details: Mullhaupt is now Wasserman's VP of golf, and coming with him are some of women's golf's best — world No. 2 Nelly Korda, No. 15 Jessica Korda and Pauline Roussin-Bouchard. The Korda family's longtime manager Patricio Apey will continue working with Mullhaupt in his new position.
The context: This acquisition aligns with recent moves from Wasserman. It took over rugby agency Esportif earlier this month ahead of the 2031 men's and 2033 women's Rugby World Cups in the U.S., and launched The Collective — an internal arm dedicated to women's sports and female athletes — in 2019.
Zooming out: Wasserman's niche and female–forward strategy reflects the growing value of women's sports and its athletes. Rugby and golf are niche sports at different phases of growth — rugby's push for U.S. popularity is just beginning, while golf is quickly becoming a hit at the pro and junior levels.