Union. Sixers, Nittany Lions
April 15, 2021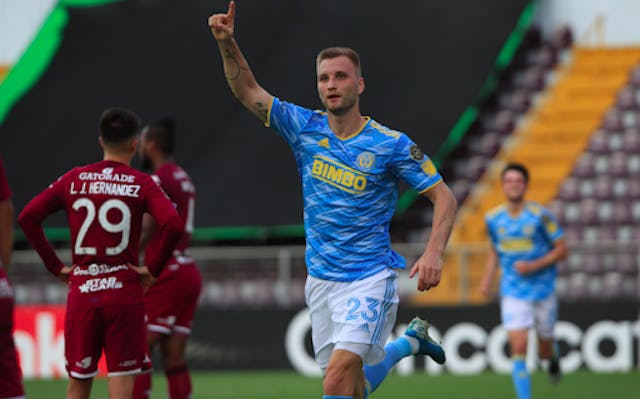 Source: Scotiabank CONCACAF Champions League
⚽️Union: After beating Deportivo Saprissa in last night's second leg (aka match) of the Round of 16, the Union are off to the CONCACAF Champions League quarterfinals. The quarters will begin in two weeks, but first, the Union will have to face Columbus Crew FC in their MLS season opener on Sunday at 5:30 p.m. ET. Never too much fútbol.
🏀Sixers: The Sixers beat the Brooklyn Nets, who were short-staffed without Kevin Durant and James Harden, last night. Joel Embiid led with a staggering 39 points, showing us that he is fully back and vying for that .
🏐Nittany Lions: Thanks to a first-round bye, the No. 13 Penn State women's volleyball will open the NCAA Tournament against the N.C. A&T Aggies in the Round of 32 tonight at 10:30 p.m. ET. The road to an eighth National Championship starts now!