This week from the Nittany Lions and Philadelphia Union
May 06, 2021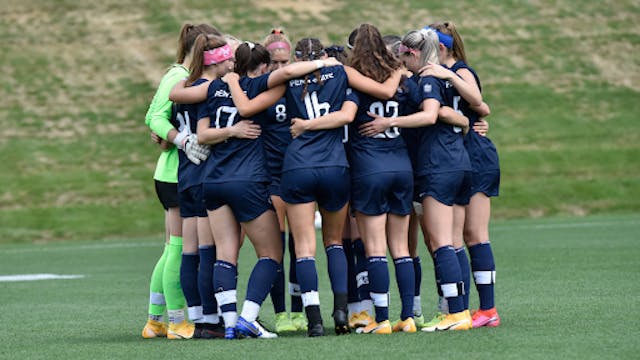 Source: Penn State WSOC/Twitter.com
⚽️Union: The Union and Atlanta United drew in the second leg of the CONCACAF Champions League quarterfinals on Tuesday. Thankfully, the Union's 3–0 victory in the first leg secured their semifinals spot. But Tuesday's match didn't come without (this time, between coaches). .
The semifinals won't take place until mid-August at the earliest, so for now, we're just going to keep gloating, er, celebrating.
🎓⚽️🏐Nittany Lions: In yesterday's Round of Sixteen, the Penn State women's soccer team took an early lead over the top-ranked Florida State Seminoles when Lions midfielder Frankie Tagliaferri scored off Sam Coffey's . Unfortunately, the lead didn't last long, and the Seminoles powered back to win 3–1. So much heart from these Lions.
In usual dominant fashion, PSU is one of only five schools to have both women's and men's teams in soccer's Sweet 16 this year. The men's team takes the pitch against the Georgetown Hoyas today at noon ET. We Are!
On the court, the blue and white men's volleyball team fell 3–0 to the Lewis Flyers in the Elite 8 on Tuesday; the Lions' struggling offense couldn't keep up with the Flyers' attacks. Sigh.