October 11, 2021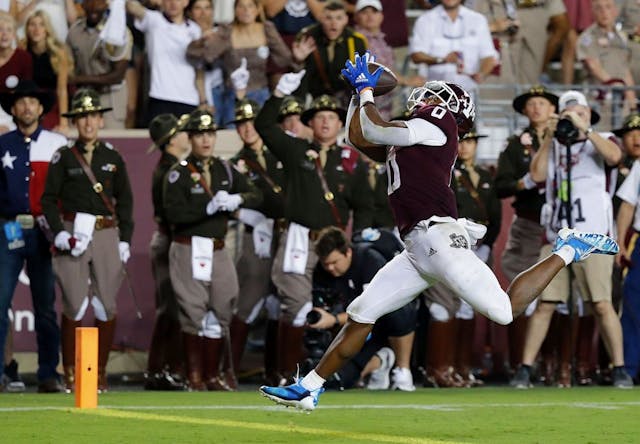 Source: Bob Levey/Getty Images
🎓🏈College football: Texas A&M stunned former No. 1 Alabama on Saturday, downing the defending national champs 41–38. The last time 'Bama lost to an unranked opponent? 2007, when the top song was Beyoncé's "."
⚾️MLB Playoffs: A wild weekend of Divisional Series play is in the books, and both National League (NL) series are tied at one game apiece with Game 3 scheduled for today. The Atlanta Braves will host the Milwaukee Brewers at 1:07 p.m. ET, then the LA Dodgers will welcome the San Francisco Giants at 9:37 p.m. ET.
⚽️NWSL: In the first full weekend of play following the recent league-altering scandals, players of the NWSL kept the pressure on with more powerful .
⚽️USMNT: After a big win over Jamaica on Thursday, the USMNT lost to Panama 1–0 in last night's World Cup qualifying match. The U.S. squad now has two wins, one loss and two draws through the final round of qualifying matches, meaning Wednesday's game vs. Costa Rica will be key in ending their . Fingers crossed.