Philadelphia: Sixers look to keep lead during Game 2 Wednesday at 7 p.m. ET.
May 25, 2021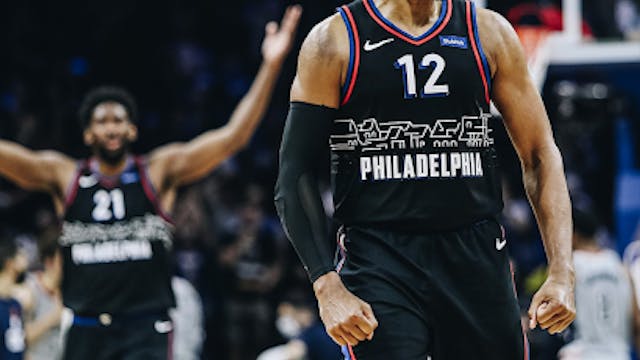 Source: Sixers/Twitter
🏀Sixers: The 76ers had a week-long break between the regular season and the playoffs, and it looked like that rest (plus the ) did them good, as they beat the Washington Wizards in Game 1 yesterday.
With Joel Embiid seeing limited minutes due to foul trouble, Tobias Harris , leading the team with 37 points. Seth Curry also shone, scoring 15 of his own, including three important 3-point shots in the third quarter.
We can't wait for more of this in Game 2 on Wednesday at 7 p.m. ET.
🏃🏻‍♂️Rapid recaps:
🎓🥎 After suffering in their first three games, the Villanova women's softball team was eliminated from the NCAA tournament in the Wildcats first-ever appearance. Sigh.
⚽️The Union beat D.C. United 1–0 last night with a from Kacper Przybyłko (pronounced KATS-pehr shuh-BILL-koh). That's his second goal in the last three games, so we really love what we're seeing from the Polish striker.