Mets, Knicks, Nets, Jets, and Gotham FC
April 08, 2021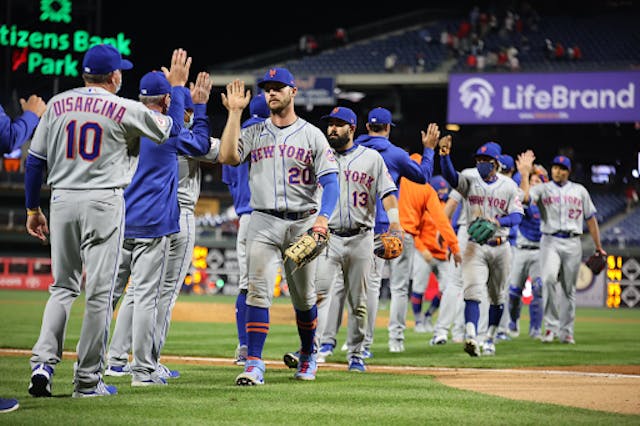 Source: Mets/Twitter.com
⚾️Mets: After splitting the first two games with the Philadelphia Phillies, the Mets melted down in the final game of their opening series yesterday, losing after the Phillies' four-run first inning established a lead the Mets couldn't overcome. Sigh.
🏀NBA: The Knicks and Boston Celtics were neck-and-neck for most of their fun, fast-paced game last night, but the Celtics scraped by with the 101–99 win in the end. Knicks guard RJ Barrett continued his hot streak, shooting a perfect 6-for-6 from behind the arc and leading the team with 29 points. Love to see it.
Over in Brooklyn, the Nets beat the New Orleans Pelicans 139–111 last night on the first of at least 10 days without James Harden, who will be due to a hamstring injury.
🏈Jets: ICYMI, the Jets to the Carolina Panthers on Tuesday, solidifying the Gang Green's plan to with their second overall pick in this year's NFL draft. Is it too early to plan a welcome party?
⚽️NWSL: New York and New Jersey's NWSL team, formerly known as Sky Blue FC, announced a earlier this week. The team will now be known as Gotham FC and will rock a Batman-esque color scheme. After watching their new , we're already counting down the days until the bat signal shines over the pitch.