August 16, 2021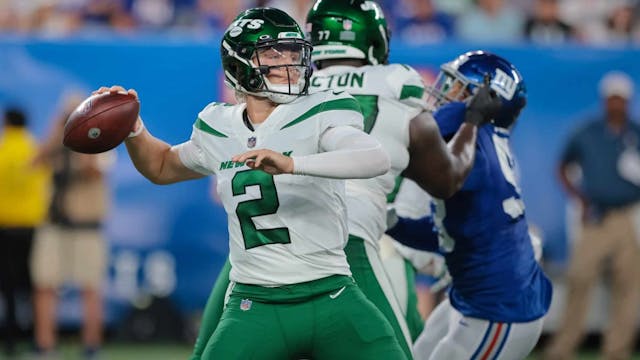 Source: Vincent Carchietta/USA TODAY Sports
🏈Giants vs. Jets: Your excitement level after Saturday's preseason game probably depends on which New York football team you root for: if you're a Giants fan, it was a snoozefest with all your stars and starters on the bench, but if you're a Jets fan, the Gang Green's 12–7 win was a .
⚾️MLB: Though the Yankees couldn't keep up with the Chicago White Sox at the on Thursday, they stifled Chicago's 9th-inning surge to take yesterday's game and the series 2-1.
While the White Sox were no walk in the ballpark, the Yanks' real priority this week is the other Sox. Their upcoming series against their mortal enemy American League East rival, the Boston Red Sox, starts tomorrow at 1:05 p.m. ET.
Meanwhile, the Mets were swept at home by the LA Dodgers. But don't worry: they'll get another crack at 'em this weekend after their three-game series vs. the San Francisco Giants.
🔢Box scores: 🏀The Liberty lost to the Minnesota Lynx 88–78 yesterday; ⚽️Gotham FC drew Racing Louisville 1–1; NYCFC beat Inter Miami 2–0 on Saturday; the Red Bulls lost to CF Montréal 2–1 (and in the process).