The GIST: We have Joel Embiid, Carli Lloyd, and Gritty? Damn, it's a sunny day to be a Philadelphian.
January 21, 2021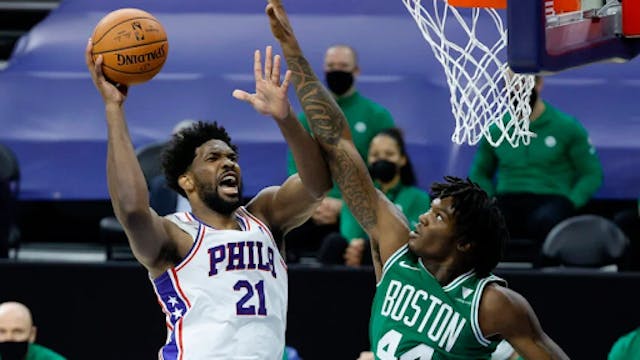 Source: Tim Nwachukwu/Getty Images
🏀Sixers: The 76ers beat the Boston Celtics last night, regaining first place in the Eastern Conference in the process. Center Joel Embiid led with an impressive 42 points, followed by Tobias Harris with 22 and Shake Milton with 16. Is it too early for #EmbiidforMVPii?
⚽️On the pitch: Sky Blue FC midfielder and Philly sweetheart Carli Lloyd assisted on two of the four goals in the USWNT's win against Colombia in Monday's friendly.
🏒Flyers: At 3-1, the Flyers are off to a hot start. And while Gritty is formally allowed back , we've heard he's been spotted , too. The Flyers are back at it again tonight against the 3-1 Boston Bruins at 7 p.m. ET.