This Week from the Stars, Mavericks, Cowboys, and Rangers
February 18, 2021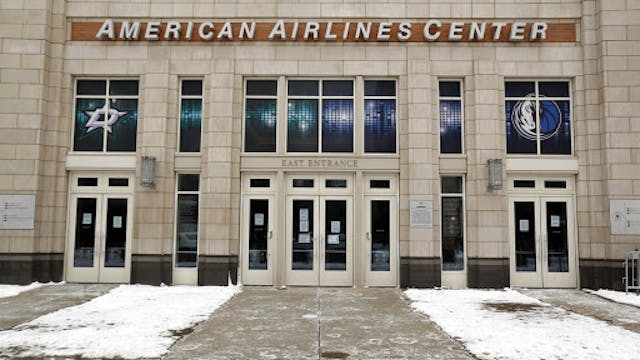 Source: Tom Fox/Dallas Morning News
🏒🏀Snow good: We hope you're staying safe in this wild weather. Despite initial to play through the crisis, "Snownado" has postponed and last night's Mavericks' game. We know there'll be a warm welcome when both teams safely return to action.
🏈Cowboys: Rumors are still swirling about quarterback Dak Prescott's future with the team, but Prescott did give us when he reposted teammate Blake Jarwin's asking if Dak wanted to "run it back" with the caption: "That's the only way I see it." Us too!
⚾️Rangers: Pitchers and catchers reported to spring training yesterday, and a new face will be joining them: pitcher Josh Sborz. Though Sborz didn't compete in the 2020 postseason, he was a solid reliever for the defending World Series champs. Let's hope he brings that winning energy to Globe Life.