July 19, 2021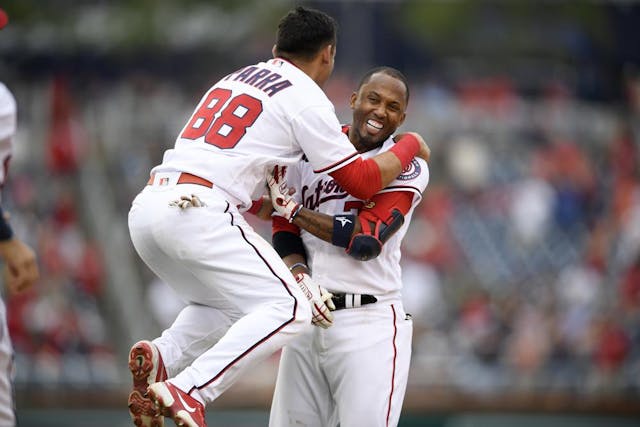 Source: Nick Wass/AP Photo
⚾Nationals: After Saturday's , the Nats and San Diego Padres returned to Nationals Park yesterday to resume the suspended game, in which the Nats lost 10–4.
🏀Wizards: It's official: Wes Unseld Jr. — who has strong ties to the District — is the Wizards new head coach (HC). Unseld Jr. previously worked for the Wizards from 1997 to 2011 and is the son of the . Welcome home, coach!
Unseld Jr. is now one of 12 Black men currently head coaching for one of the NBA's 30 teams — six Black men were hired for seven vacant HC roles this offseason. Progress.
🏒Capitals: Captain Alex Ovechkin isn't listed on the , but don't panic: he's an impending unrestricted free agent and to work out a contract with the Caps soon. By not re-signing him before the expansion draft, Washington was able to protect an extra forward. *exhale*
⚽️Spirit: Despite goals from and , the Spirit couldn't overcome an early red card and fell to NJ/NY Gotham FC 3–2 yesterday. A for effort.