Phillies, Union, Penn State
April 08, 2021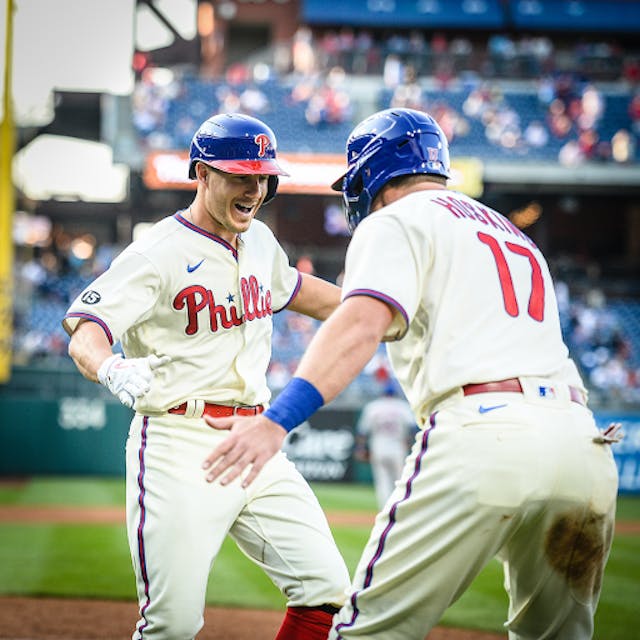 Source: Phillies/Twitter.com
⚾️Phillies: After winning a game apiece earlier this week, the Phillies made a statement in the first inning against the NY Mets yesterday, going up 4–0 with help from first baseman and third baseman 's homers. Ring that MF bell!
⚽️Union: The Union beat Deportivo Saprissa in their first game of the (which includes champs from North America, Central America and the Caribbean) last night. , there it is.
The Union qualified for CONCACAF by winning the Supporters' Shield in 2020, and earning the tournament title would qualify them for the 2021 FIFA Club World Cup.
The Union play their second leg of the first round next week. They would then have to advance through the next two rounds (played later this year) to make it to the finals. It's a marathon, not a sprint.
🏐Penn State: The 9-5 Nittany Lions women's volleyball team was for a spot in the NCAA Tournament, and in doing so will become the only team to have appeared in all 40 of the NCAA-sanctioned championships. Now that's a legacy.