This week from the Eagles, Flyers, and Sixers.
February 22, 2021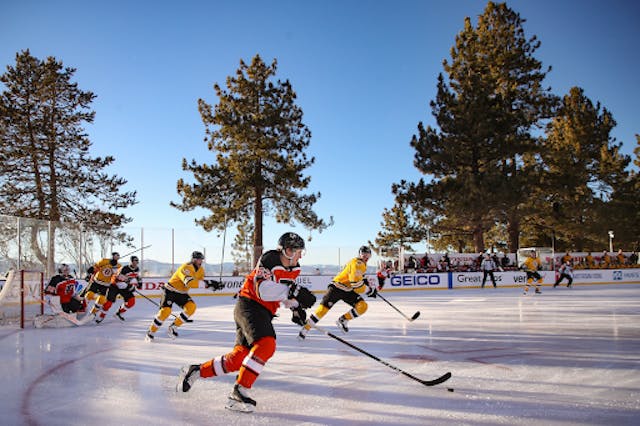 Source: Philadelphia Flyers/Twitter.com
🏈Eagles: ICYMI, last week, the Birds finally to the Indianapolis Colts, receiving a 2021 third-round draft pick, a conditional draft pick in 2022...and some major rebuilding to do in return.
Starting from the bottom: Even though rookie Jalen Hurts started the last four games in 2020, his performance was inconsistent. While we expect Hurts to be the top contender for the starting spot, we wouldn't be that surprised if the Eagles use their to pick up another QB.
🏒Flyers: The Flyers, who were still without a number of players due to NHL COVID-19 protocols, lost to the Boston Bruins 7–2 in their outdoor matchup in Lake Tahoe last night. Welp, at least there were ...and .
🏀Sixers: Despite a strong start, the Sixers lost to the Toronto Raptors 110–103 last night after the Raps' fourth-quarter surge. We guess even a can't beat a .