May 27, 2021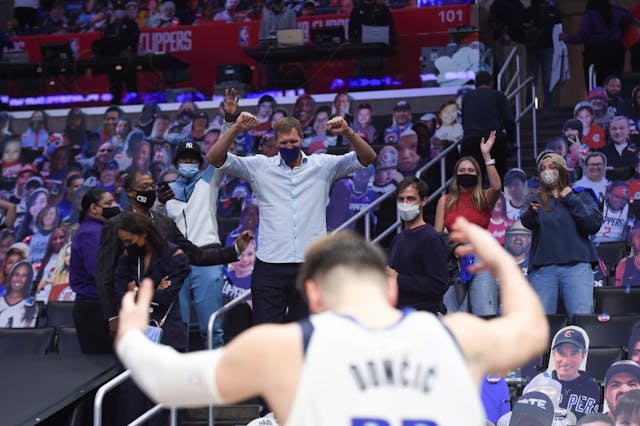 Source: Yahoo Sports NBA/Twitter
🏀Mavericks: Don't mess with Texas, or Luka Doncic. As we mentioned, the Mavs took a 2-0 series lead over the LA Clippers on Tuesday. Doncic poured in 39 points while Kristaps Porzingis — who was recently — had 20. The series now heads to the Big D, with Game 3 set for tomorrow at 9:30 p.m. ET/8:30 p.m. CT. Pop those bottles.
🏀Wings: The Wings battled in Monday's back-and-forth game with the NY Liberty, but came up just short, falling 88–81. They'll look to rebound in tonight's 7 p.m. ET/6 p.m. CT contest against the Atlanta Dream, before hosting the Phoenix Mercury in a Saturday tilt at 8 p.m. ET/7 p.m. CT. Bring home those Ws.
⚾️Rangers: The Rangers lost 9–8 to the LA Angels yesterday, taking their second loss in the two-game series. Luckily, they're back in action tonight at 10:10 p.m. ET/9:10 p.m. CT for the first of a four-game series against another AL West foe: the Seattle Mariners. Watch to see if outfielder Adolis García can claim sole possession of the home run leader spot. !
🏈Cowboys: They say you can't buy happiness, but turns out you can buy your favorite jersey number. Cowboys linebacker Jaylon Smith to change his number from 54 to 9. According to NFL rules, Smith had to buy out the current inventory of jerseys and shirts featuring his old No. 54. Worth it.