August 09, 2021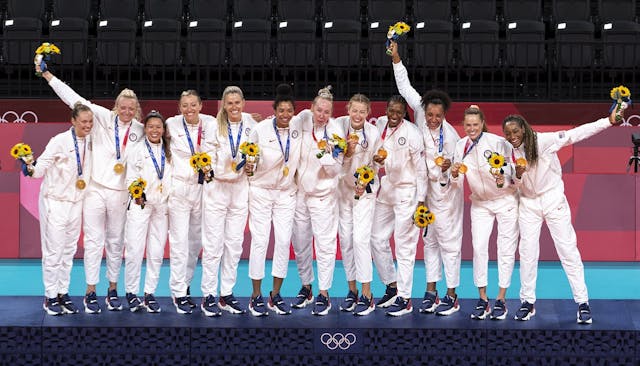 Source: Team USA Volleyball/Twitter
🏐Volleyball: Our women's indoor team beat Brazil in straight sets to claim their first-ever Olympic gold medal on Sunday. After winning silver in 2008 and 2012, this golden moment, and , was even more special.
🏀Basketball: The U.S. men also won hoops gold, avenging their group play loss to France with an 87–82 win in the big game. After surpassing Carmelo Anthony earlier in the tournament to become Team USA's men's all-time leading scorer, Kevin Durant is now tied with 'Melo for most men's Olympic golds with three. See you in Paris, KD?
🤽‍♀️Water Polo: It's a three-peat! Team USA women's water polo won their third straight Olympic gold with a dominant 14–5 victory over Spain. Goalie Ashleigh Johnson led the way, , while all-time leading scorer Maggie Steffens added three goals to her total. Dynasty.
🏃‍♀️Track & Field: When Molly Seidel ran her first marathon in February 2020, she qualified for the Olympics. When Seidel ran her third marathon on Friday, . Time to dust off those running shoes.