August 30, 2021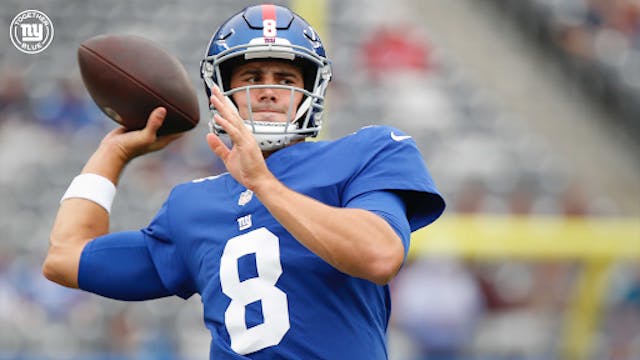 Source: Giants/Twitter
🏈NFL: Even with most of their starters making an appearance, the Giants closed out their preseason with a 22–20 loss to the New England Patriots last night. As for the Jets, they tied the Philadelphia Eagles 31–31, finishing their preseason Friday. Underwhelming.
⚾️MLB: After winning 13 straight games — the team's longest streak since 1985 — the Yankees lost back-to-back bouts against the Oakland Athletics this weekend, including yesterday's 3–1 loss. Even though they split the series 2-2, fans are still feeling about the red-hot Bronx Bombers.
Over in Queens, the Mets beat the Washington Nationals 9–4 for the 2-1 series win yesterday. Sunday run day.
⏱Rapid recaps: ⚽️Gotham FC lost 1–0 to the Orlando Pride in Gotham's last match with head coach Freya Coombe. The club is in the process of hiring a new head coach, and we wish her the best at .
🏀On the court, the Liberty lost to the Phoenix Mercury again on Friday, falling 80–64. The Libs are now ranked No. 8 in the WNBA, so if they continue their skid they'll likely lose out on the playoffs. *crosses fingers*