The GIST: This wild week of weather might have put a pause on the games, but, just like the temperature, the off-field headlines are only heating up.
February 22, 2021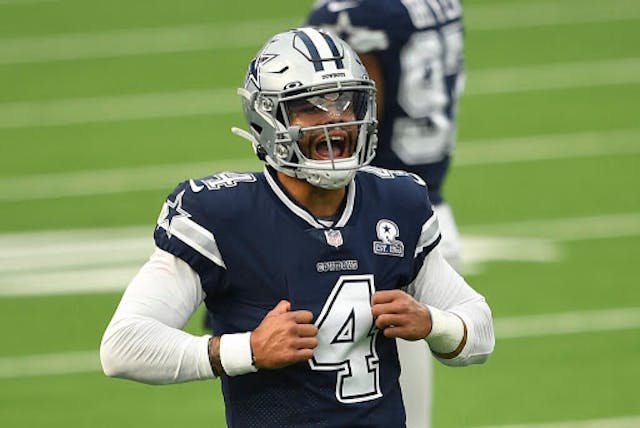 Source: Kevork Djansezian/Getty Images
🏈Cowboys: We knew the weeks leading up to would bring even more drama in the Dak Prescott contract negotiations, but who knew the two parties would be at odds when it came to this unprecedented weather emergency? (Spoiler alert: .)
While Cowboys owner Jerry Jones celebrated hitting the "" thanks to surging gas prices, Dak was stepping up to help, donating meals to impacted by the storm. That's our quarterback.
🏒🏀What to watch: Both the Stars and Mavericks will be back in action tonight, with the Stars taking on the Florida Panthers at 7 p.m. ET/6 p.m. CT and the Mavs tipping off against the Memphis Grizzlies at 8:30 p.m. ET/7:30 p.m. CT.
And a special shoutout to the Mavs' Luka Doncic. Not only was he for the upcoming NBA All-Star game, but Doncic also led off the court, joining Mavs owner Mark Cuban to to the city's winter storm relief fund.