Spirit took an L on the pitch and in the kit design to the Orlando Pride last night
April 22, 2021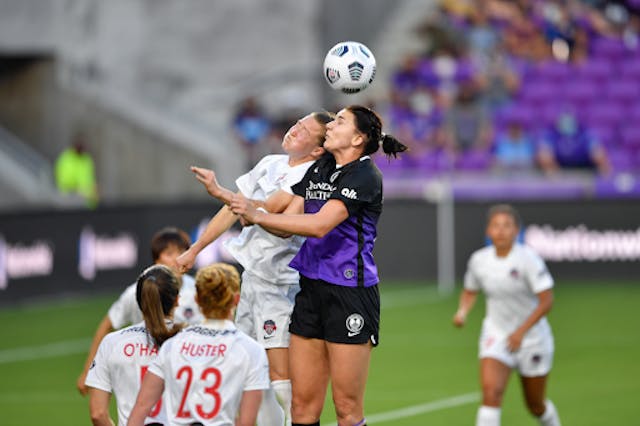 Source: NWSL/Twitter
⚽️Spirit: Despite putting on the pressure, the Spirit took an L on the pitch and in the to the Orlando Pride last night. Refs, we are not-so-politely asking you to give defender Kelley O'Hara her ...and while you're at it, how about fewer yellow cards?
🏀Wizards: Fans in Capital One Arena — including future UConn basketball teammates and Paige Bueckers (pronounced BECK-ers) — were treated to a show last night when the Wizards held off the Golden State Warriors 118–114 in a . Our hearts are still racing.
⚾️Nationals: The Nats won two of three games against the St. Louis Cardinals this week, wrapping up the series with a 1–0 win yesterday. Even without star outfielder Juan Soto — who was placed on the on Tuesday with a shoulder strain — the Nats are stayin' alive.