November 29, 2021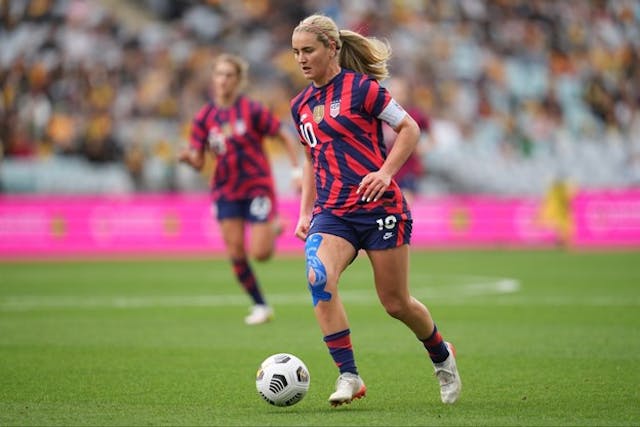 SOURCE: USWNT/TWITTER
⚽️USWNT: The USWNT took their talents down under and came out on top, notching a 3–0 friendly win over Australia on Friday. They'll finish out the year with a rematch tomorrow at 4:05 a.m. ET. Queue up the DVR.
⚽️MLS playoffs: Three conference finals spots clinched, one to go. The No. 2 Philadelphia Union, the No. 4 Portland Timbers and No. 7 Real Salt Lake punched their tickets to the next round over the weekend, while the No. 1 New England Revolution and No. 4 NYCFC will play for the final spot tomorrow at 7:30 p.m. ET. No pressure.
⚾️MLB: With the league's Collective Bargaining Agreement (CBA) set to expire on Wednesday, the MLB could be heading for its ninth work stoppage, meaning all trades, payments, workouts and play will be halted until a new CBA is reached.