June 10, 2021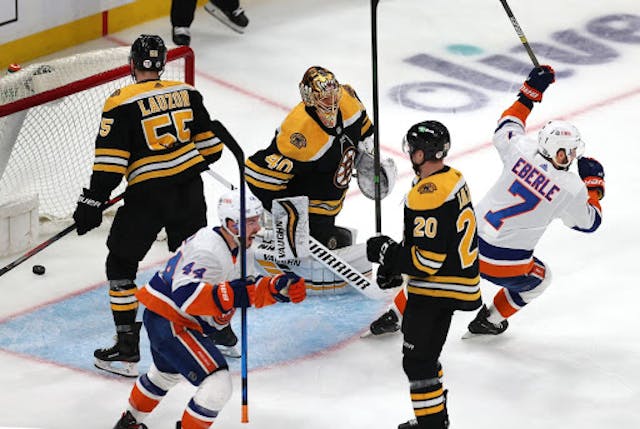 Source: John Tlumacki/Boston Globe
🏒Bruins: The B's gave us a lesson in how not to play in a must-win game, losing 6–2 to the NY Islanders last night. It's the second straight season the Bruins were bounced from the playoffs in the second round, dashing our Stanley Cup dreams just as they were getting started. Hey, smile because , right?
⚾️Red Sox: The bad news? The Sox couldn't pull out the win yesterday, falling 8–3 to the Houston Astros. The good news? Ace pitcher Chris Sale — who's rehabbing from surgery — he's confident he'll be back this season. Can't come soon enough, but in the meantime the Sox will look to avoid the series sweep tonight at 7:10 p.m. ET.
🏀Celtics: Even though Kemba Walker with the C's, we're more focused on a potential Celtics reunion. Duke women's basketball head coach (HC) and former Celtics assistant Kara Lawson to HC candidacy rumors by describing coaching in Boston as a "special time in [her] life."
Know what else would be special? Being the first female NBA head coach. C'mon, Celtics, give the people what they want.