The GIST: Like Seahawk QB Russell Wilson, we were living for the Obamas' fashionable outfits yesterday. Also like Wilson, we're here to hype up women's sports.
January 21, 2021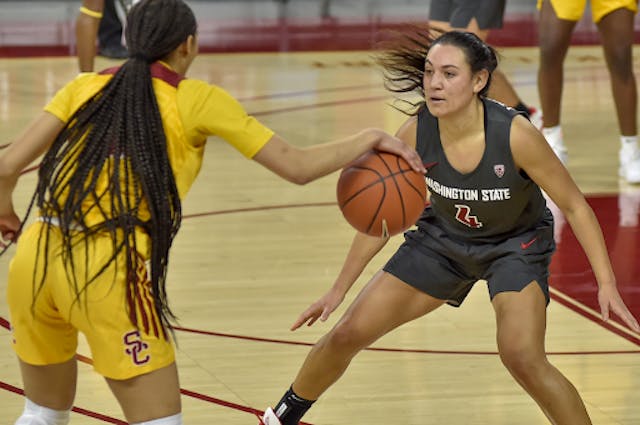 Source: WSU Cougar Women's Basketball/Twitter
🏀Rest and rebound: The Washington State women's basketball team had a rough go of it last weekend, to both USC and then-No. 8 UCLA. With the two losses, Wazzu fell out of the just as fast as they climbed into them. Womp womp.
They'll look to bounce back against No. 13 Oregon tomorrow at 8 p.m. ET/5 p.m. PT. The Ducks are the only other team to beat Wazzu this season, so the Cougs would love some payback.
🏐🤸‍♀️Coming for the kill: Maybe the Cougs, or basketball, aren't your thing. That's alright. Husky fans, you're in luck: two UW women's teams have season openers this weekend. Serve's up for the volleyball squad against Arizona State tomorrow at 6 p.m. ET/3 p.m. PT.
Following that up, the gymnastics team, ranked heading into the season, swings into action against Oregon State on Saturday at 5 p.m. ET/2 p.m. PT. Go Dawgs!