Los Angeles: Lakers look to bounce back during Game 2
May 25, 2021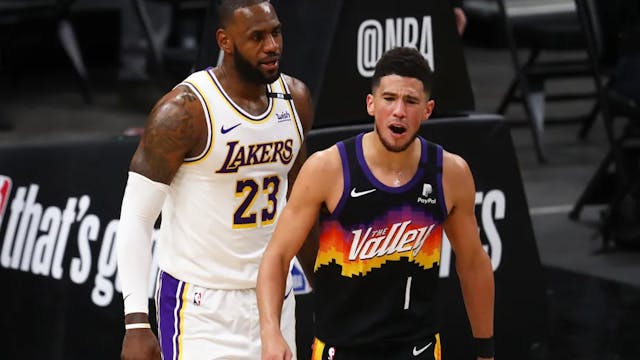 Source: Mark J. Rebilas/USA TODAY Sports
🏀Lakers: Deep breaths, it's just Game 1. The Lakers definitely didn't look like the favorites in yesterday's 99–90 loss to a and the Phoenix Suns. And even though things became in the fourth quarter, it wasn't enough to fire up the Lake Show. A little urgency, please.
The Lakers — especially Anthony Davis, who shot just 5-of-16 from the field — will look to turn things around in front of a raucous crowd tomorrow at 10 p.m. ET/7 p.m. PT.
🏀Clippers: The Clippers also dropped Game 1, falling 113–103 to the Dallas Mavericks at home on Saturday. showed up, but the rest of the Clips — the league's in the regular season — shot just 8-of-36 from the 3-point line. They'll need to find their magic touch tomorrow at 10:30 p.m. ET/7:30 p.m. PT.
🏃🏻‍♂️Rapid recaps:
🎓🥎No. 2 UCLA softball beat Minnesota 2–1 in yesterday's Regional final to move on to Super Regionals and keep their alive.
🏀The Sparks were on the wrong end of a to the Las Vegas Aces on Friday. The next challenge ahead? Former Spark Candace Parker and the Chicago Sky. Gulp.