July 08, 2021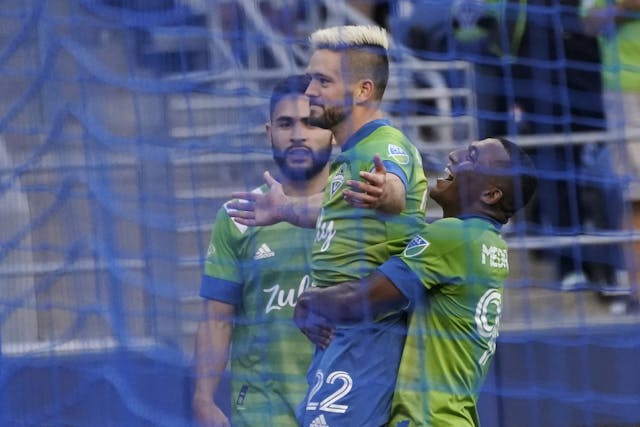 Source: Ted S. Warren/AP Photo
⚾️Mariners: Well, that could have gone better. Starting pitcher Justus Sheffield was placed on the injured list yesterday, a day after he gave up six earned runs in the Mariners' loss to the NY Yankees. All-Star pitcher Yusei Kikuchi didn't fare much better last night, giving up five runs en route to the M's 5–4 loss. Catch us drowning our sorrows with some .
See if the M's can avoid the series sweep today at 4:10 p.m. ET/1:10 p.m. PT.
🏀Storm: Breanna Stewart and the Storm welcomed Jewell Loyd back to the lineup by beating the LA Sparks last night. The defending champs' last two games before the month-long Olympic break are both against the Phoenix Mercury, and you know Sue Bird's college teammate Diana Taurasi will bring the to tomorrow night's 9 p.m. ET/6 p.m. PT battle.
⚽️Sounders: Why, hello there, Sounders fans. By defeating the Houston Dynamo 2–0 last night, the Rave Green now hold the for the longest unbeaten start to a season with 13 wins. Just like , they can't stop, they won't stop.
⚽️OL Reign: OL Reign is back in action on Sunday at 7 p.m. ET/4 p.m. PT against KC NWSL, the only team below the Reign in the standings. It'll be our talented, but underperforming, squad's second match without former head coach Farid Benstiti, who last week. Is a win in the cards?