Knicks, Mets, Yankees, NYC FC, Red Bulls FC
April 19, 2021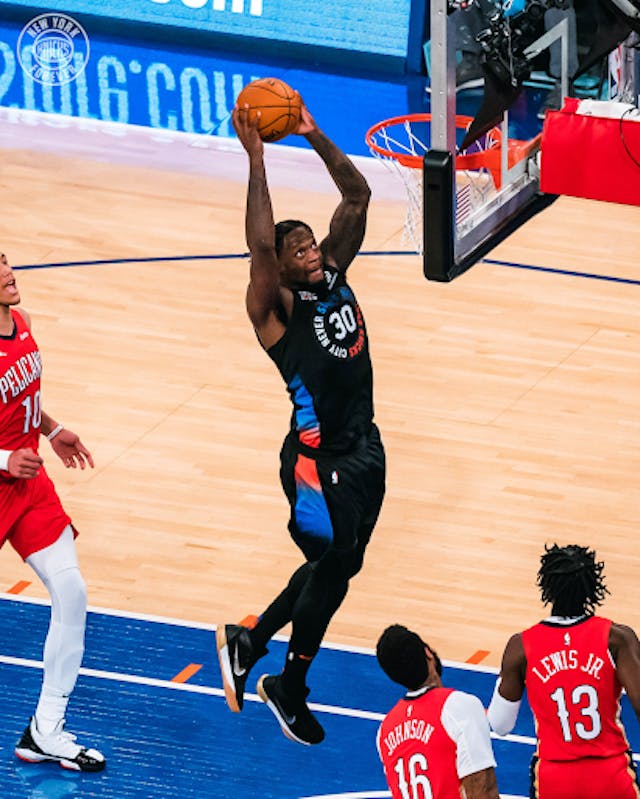 Source: Knicks/Twitter.com
🏀Knicks: The Knicks earned their sixth straight win — the franchise's longest win streak in seven years — yesterday, beating the New Orleans Pelicans in overtime. Reggie Bullock drained a to send the game to overtime, and Julius Randle had his fourth straight 30-point game with 33. Playoffs, is that you?
⚾️MLB: The Mets beat the Colorado Rockies yesterday, winning two of their three-game series. Starting pitcher Marcus Stroman pitched eight innings, giving up just one run on three hits and capping off his dominant performance with insane behind-the-back stop. LGM!
⚽️MLS: NYC FC and Red Bulls FC both lost their MLS season openers 2–1 this weekend, with NYC and the Red Bulls . Sigh. Thankfully both teams will have the week to regroup ahead of their matches this weekend.