Coach Belichick always keeps us on our toes
April 29, 2021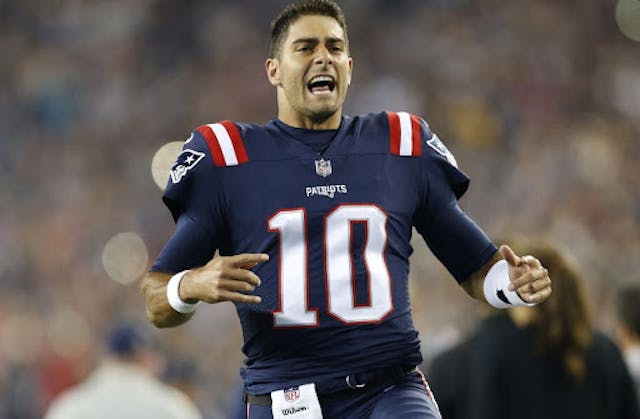 Source: Greg M. Cooper/USA TODAY Sports
🏈Patriots: From to , coach Belichick always keeps us on our toes, and today should be no different. As of now, the Pats hold the 15th overall pick, but don't be surprised if they trade for a higher one to take a top QB like .
🏀Celtics: The C's snapped their three-game losing streak last night with a big 120–111 win over the Charlotte Hornets. Jaylen Brown and Jayson Tatum poured in 38 and 35 points respectively, making up for the absence of their third musketeer, Kemba Walker, who missed the game with an oblique strain.
With just nine games remaining and the C's tied for sixth place in the Eastern Conference standings, each and every game is a must-win. Tune in tomorrow at 7:30 p.m. ET when they host the San Antonio Spurs. Crunch time.
⚾️Red Sox: The was no match for the Red Sox. Thanks to an double from catcher Christian Vázquez and five scoreless innings from starting pitcher Nick Pivetta, the Sox pulled out a 1–0 win over the NY Mets last night, sweeping the two-game series. Tonight, the BoSox go for their fourth straight, taking on the Texas Rangers at 8:05 p.m. ET.