July 19, 2021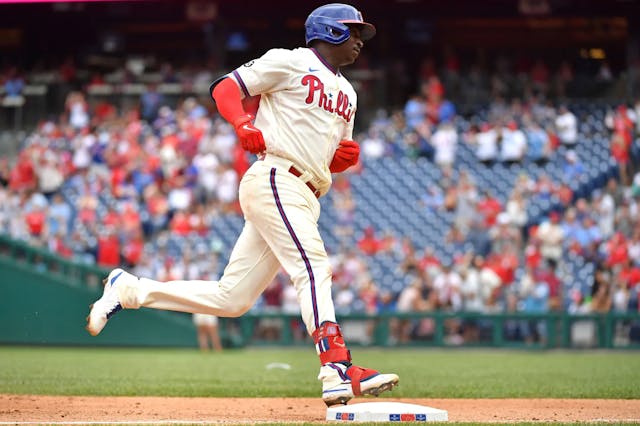 Source: Eric Hartline/USA TODAY Sports
⚾️Phillies: The Phillies calmed our midseason nerves with five wins in their last six games, including three this weekend against the Miami Marlins. In yesterday's series finale, the Phils came back from a rocky start to win . On a roll.
The victory also brought the Phils within two games of National League East-leading NY Mets. Don't stop now.
🏒Flyers: The Flyers picked up top defenseman Ryan Ellis from the Nashville Predators in a three-team deal including the Vegas Golden Knights on Saturday. In return, Philly said goodbye to Nolan Patrick and Philippe Myers, who ended up with the Knights and Preds, respectively.
⚽️Union: The Union looked right at home in their win over D.C. United in Philly on Saturday. Sergio Santos set the tone with his goal in the 11th minute, ultimately setting up Kacper Przybyłko's (pronounced KAS-per shuh-BILL-koh) game winner — Przybylko's first goal in five games.
The win ended the Union's three-game losing streak and also catapulted them to the No. 2 spot in the East. Love the phight.