Celticss return to the floor tonight
April 22, 2021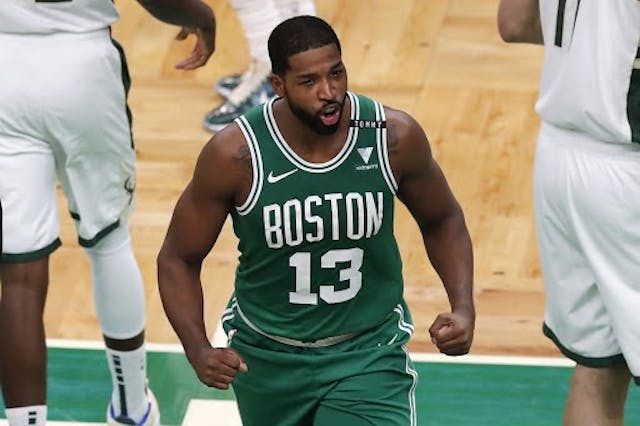 Source: Michael Dwyer/AP Photo
🏀Celtics: After Monday's tough loss to the Chicago Bulls, the C's return to the floor tonight at 7 p.m. ET to take on the Western Conference's second-place team, the Phoenix Suns. With Kendall Jenner's beau Devin Booker leading the Suns, we'll definitely be keeping up on the Celtics' own Kardashian boyf Tristan Thompson to maintain his strong scoring off the bench.
🏒Bruins: The B's looked right at home on the road in Buffalo, posting a 2–0 win over the Sabres on Tuesday and extending their win streak to five. The Bruins will go for win number six tonight at 7 p.m. ET in their second of three consecutive matchups with the Sabres. is a dish best served ice cold.
⚾️Red Sox: Despite impressive two-for-four days at the plate for Bobby Dalbec and Marwin González, the Sox fell 6–3 to the Toronto Blue Jays yesterday, splitting the two-game series. Pitcher Nick Pivetta will look to turn things around as he gets the start for tonight's 7:10 p.m. ET tilt with the Seattle Mariners.
⚽️Revolution: The Revs will return to the pitch this Saturday for their 2021 home opener against D.C. United at 8 p.m. ET. This will be the Revolution's first game with hometown since their home opener in March 2020. Let's get loud, Revs Nation.