D.C.: Hot n cold
April 12, 2021
The Nats haven't won a game since Opening Day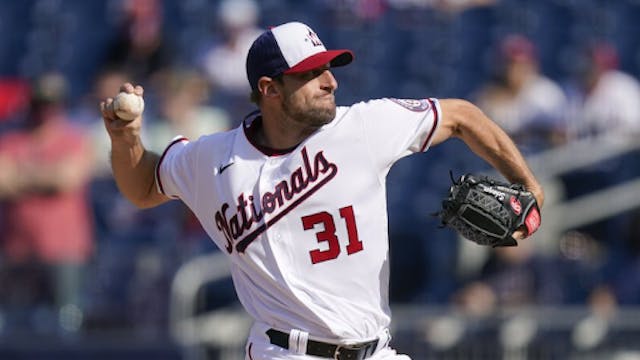 Source: Alex Brandon/AP Photo
⚾️Nationals: The Nats haven't won a game since Opening Day, having just been swept by reigning champion LA Dodgers this weekend. Nats' pitcher Max Scherzer had a yesterday, but the lack of offense is what's really hurting the Nats, who haven't scored a run in three of their last four games. Yikes.
🏒Capitals: The Caps started off hot and didn't look back, downing the Boston Bruins 8–1 (!!!) yesterday. Even better than defeating defenseman Zdeno Chára's old squad? The Caps recapturing the East Division lead all for themselves. Muahaha.
⚽️Spirit: The Spirit struck first with forward Kumi Yokoyama's in the fifth minute, but fell 3–2 to the tournament favorite North Carolina Courage on Saturday. But with Trinity Rodman's debut, and several players yet to return from national team duties, the Spirit should still be dangerous this tourney.
🏊‍♀️Swimming: The DMV's own Katie Ledecky is before her third Olympics. In this weekend's Pro Swim Series in California, Ledecky won three of her four events, setting season bests and 2021 world-leading times in each victory. Watch out, world.