This Week from the Wizards, Spirit, and Capitals.
January 14, 2021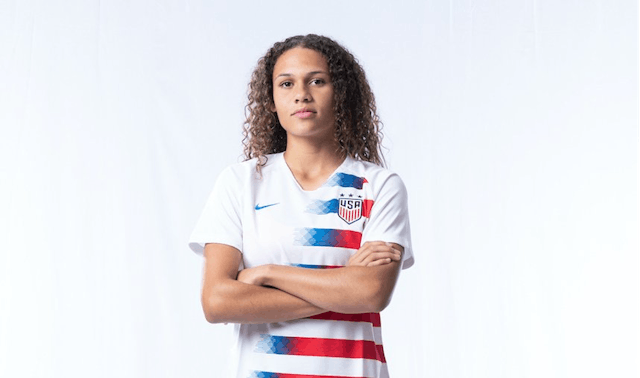 SOURCE: ROY MILLER/ISI PHOTOS
🏀Wizards: COVID-19 caught up to the Wizards. The Wiz had two straight games postponed after contact tracing left them without the minimum eight players required to compete. Then, following the initial postponement, positive cases among the Wizards' roster were also announced.
TBH, we were kind of waiting for the other shoe to drop. A player from four of the Wizards' last five opposing teams — Brooklyn, Philadelphia, Boston and Miami — was ruled out to play for health and safety protocols soon after the Wizards played them. Eek.
⚽️Spirit: Moving onto happier news. As we mentioned, with the second pick in last night's NWSL draft, the Spirit selected Trinity Rodman from WSU. Although Rodman never actually suited up for WSU, as the nation's No. 1 high school recruit in 2020, she's an excellent athlete and is way more than "just Dennis Rodman's daughter." We can't wait to see more sweet goals from the 19-year-old.
The Spirit also made a draft-day trade to jump back in the top 10, selecting forward Tara McKeown from USC at No. 8. Welcome to the District.
🏒Capitals: While the Spirit's draftees may be new to D.C., there are some familiar faces gracing our TV screens tonight. The Caps have us dancing like right winger T.J. Oshie ahead of tonight's 7 p.m. ET season opener against the Buffalo Sabres. Drop the puck!