Three Patriots players are on the COVID-19/reserve list.
October 08, 2020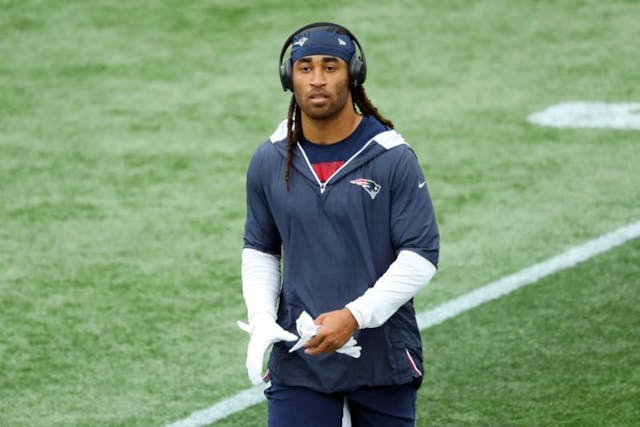 SOURCE: MADDIE MEYER/GETTY IMAGES
The GIST: How it started: Quarterback (QB) Cam Newton testing positive for COVID-19. How it's going: More positive COVID-19 test results and wondering if the Pats will play safely again in 2020.
A wake up call: The Pats' COVID-19/reserve list is up to three after DPOY Stephon Gilmore tested positive for COVID-19 yesterday. Before the season started, the Pats had a league-high of eight players opting out due to COVID-19 concerns, and now the NFL is definitely proving those fears to be right.
If Sunday's 4:25 p.m. ET game against the Denver Broncos occurs as scheduled *heavy sigh*, the Pats have to decide which underperforming backup QB to start. Still, even without Newton and Gilmore, the Pats should take the dub against the short-handed Broncos.
Making moves: The Bruins are one of two potential trade destinations for Arizona Coyotes' captain and defenseman Oliver Ekman-Larsson (OEL). As of Tuesday, it was "looking unlikely" that OEL would end up in the Hub, but more like Vancouver instead. The B's have until tomorrow to make a move.
With d-men Torey Krug and Zdeno Chára still unsigned, the B's have to address their defense situation one way or another. Stay tuned.
On the pitch: The Revolution had their unbeaten streak snapped with a 1–0 loss to a top Toronto FC (FC stands for Football Club) squad last night. With one month left in the MLS regular season, the Revs look to rebound in Sunday's match against NYC FC. Laces out!