The GIST: If you've been meaning to become a crazed soccer fan but haven't gotten around to it yet...uh, now's the time.
June 17, 2021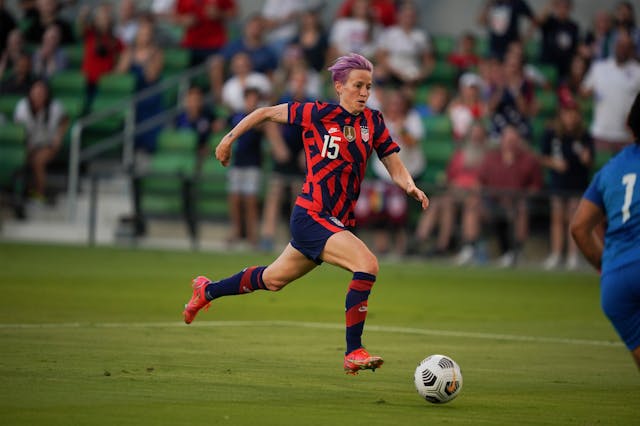 Source: USWNT/Twitter
Euros: It's been a wild few days in Europe. Tuesday's matches saw a into Germany's stadium, injuring fans during Germany's 1–0 loss to France, and Portugal's 3–0 win over Hungary made Cristiano Ronaldo (who we , BTW) the Euros' .
Yesterday was a touch tamer, with wins for Wales, Italy and Russia, and three more matches are on deck today. Check out all the results and the full schedule .
USWNT: The beat No. 38 Nigeria 2–0 last night. The friendly was the last one during the NWSL's international break, but the USWNT will be back on the pitch July 1st and 5th for Olympic tune-ups against Mexico. Dust off your vuvuzelas; the summer of soccer has begun!