June 17, 2021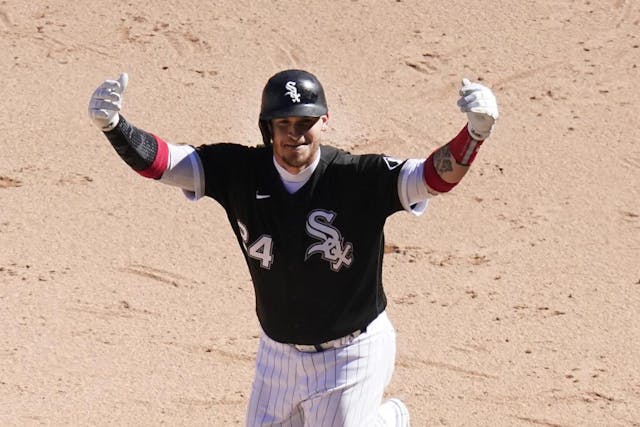 Source: Charles Rex Arbogast/AP Photo
⚾️MLB: Things couldn't be decided in nine innings last night, but in the bottom of the extra 10th inning, the White Sox's Yasmani Grandal to give the South Siders an 8–7 win over the Tampa Bay Rays. HYFR! Even with , the Sox sit atop the American League. Daydreaming about yet, Sox fans?
🏀Sky: Courtney Vandersloot earned her and Allie Quigley scored a in the Sky's 105–89 win over the Minnesota Lynx on Tuesday. Vandersloot is only the fourth in WNBA history to reach that milestone. Proud.
⚽️What to watch: Both and the return to the pitch on Saturday, facing the Columbus Crew at 7:30 p.m. ET/6:30 p.m. CT and the Washington Spirit at 8 p.m. ET/7 p.m. CT, respectively.