May 10, 2021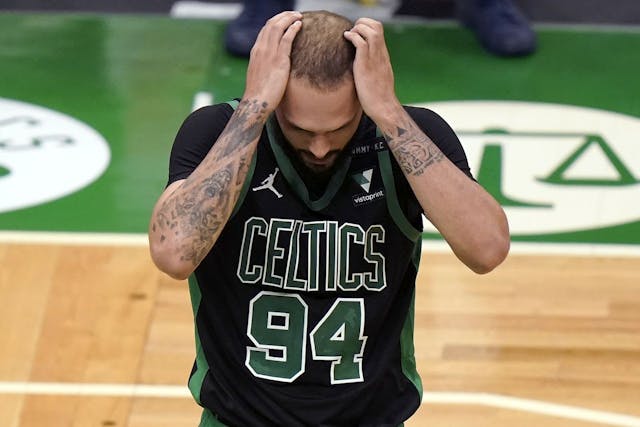 Source: Steven Senne/AP Photo
🏀Celtics: , and a late season Celtics' collapse... there's nothing like May in Boston. Despite a breakout 30-point performance from Evan Fournier, the C's fell 130–124 to the Miami Heat yesterday, slipping to in the process. Ugh.
Luckily, the C's will have another crack at sixth-place Miami tomorrow at 7:30 p.m. ET. With only four games remaining in the regular season, it's time to blossom, boys.
🏒Bruins: The already clinched a playoff spot and now it's just a matter of where they'll be seeded. A win or OT loss in tonight's 7 p.m. ET tilt with the NY Islanders would lock up the third seed. If that happens, Tuesday's 7 p.m. ET matchup with the Washington Capitals would be a preview of the B's first-round series. Spicy.
⚾️Red Sox: The best team in baseball? . The Pink Sox continued to roll this weekend, securing the series win with a 4–3 victory over the Baltimore Orioles yesterday. Pitcher Martín Pérez will try to lead Boston to the sweep tonight at 7:05 p.m. ET. Getcha brooms ready.