The GIST: While we're pumped for Bulls rookie Patrick Williams' debut on Tuesday and to watch the Bears take on the Minnesota Vikings on Sunday, today, we're honoring the late Chicagoland legend Jeannie Morris.
December 18, 2020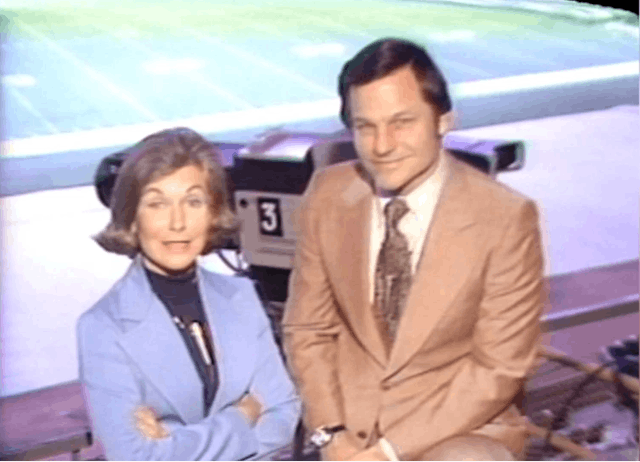 SOURCE: CBS 2 CHICAGO
Hometown hero: Morris, a pioneer in sportscasting, died Monday, surrounded by her family, at age 85 after battling appendiceal cancer. Morris began her career in sports with a column entitled "Football Is a Woman's Game" in The Chicago American newspaper under the byline of Mrs. Johnny Morris, identifying as the wife of her then-husband, a Bears pro-bowler.
Johnny and Jeannie worked side-by-side in football broadcasting for many years, and in 1975, Jeannie became the first woman to report from a Super Bowl, interviewing Steelers owner Art Rooney for NBC.
A lasting legacy: Morris, tiny but mighty at 5-foot-2, had to fight for all of her opportunities. For instance, while reporting on the White Sox at an away game, Boston baseball icon and then-Rangers manager Ted Williams told her to leave his dugout because "shrimp women" were not allowed. She responded by telling him it wasn't his dugout.
From filming outside in a blizzard when women were banned from the press box to fighting for her place in the locker room, Morris blazed a path for so many women to follow, and we're forever grateful for her voice in Chicago and in sports media.