What to watch this week in soccer.
November 10, 2020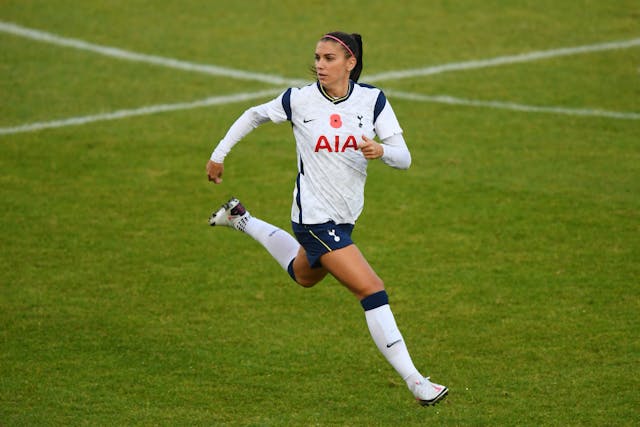 SOURCE: TOTTENHAM HOTSPUR WOMEN/TWITTER
The GIST: Wondering what to watch now that John King and Steve Kornacki have stored away their magic walls for another four years? Soccer, of course!
Tell me more!: The MLS regular season ended yesterday, with the Philadelphia Union winning the Supporters' Shield (for notching the best regular season record) and 18 teams — 10 from the Eastern Conference and eight from the Western Conference — making it to the postseason.
Wait...eight and 10?: To even it up at eight teams a side, the league introduced a play-in tournament for the bottom four qualifying teams in the Eastern Conference, based on the regular season standings: No. 7 will face No. 10 and No. 8 will face No. 9. The winner of each match will move on to the official first round.
The play-in matches are set for November 20th, and the first round begins November 21st (check out the full schedule here). The top four teams from each conference will host the first-round matches, meaning no (proven-successful) playoff bubble. Bold strategy, Cotton.
Any more soccer news?: After a few weeks off, women's soccer is back in England...and so is U.S. women's national soccer team superstar Alex Morgan! She made her debut for Tottenham Hotspur in the FA WSL this weekend, marking her first game since giving birth to baby Charlie in May and her first appearance in the league since her transfer from the NWSL's Orlando Pride.
Tottenham drew 1–1 against Reading FC (FC stands for Football Club) and will face Bristol City next. Check out the full league standings and schedule ahead of Saturday's matches.