Boston: Cam Newton Gives Patriots Offseason Injury Scare
June 08, 2021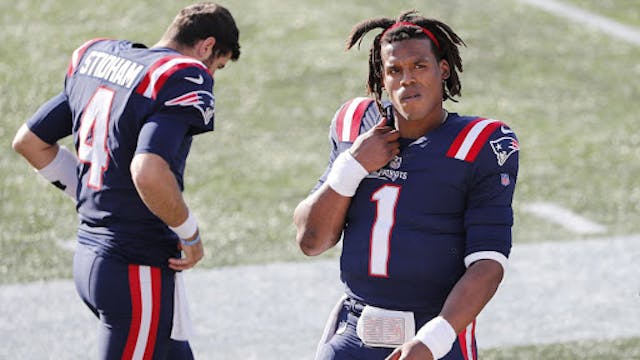 Source: NESN
🏈Patriots: Forget playoff hockey anxiety, quarterback (QB) Cam Newton gave us a scare on Friday when he injured his throwing hand during Patriots offseason training. Luckily, Newton's injury isn't , but it still gave backup QBs Mac Jones and Jarrett Stidham a chance to show their stuff.
🏒Bruins: Though Brad Marchand's goal gave the Bruins a thrilling overtime win in Thursday's Game 3, the B's couldn't keep that momentum going, falling 4–1 to the NY Islanders on Saturday. Tied at 2-2, this spicy series returns to Boston for Game 5 tonight at 6:30 p.m. ET. Drop that puck...and .
⚾️Red Sox: The only thing better than a Red Sox sweep? A Red Sox sweep of the NY Yankees at Yankee Stadium. Boston won all three games of the weekend rivalry series, including a 6–5 extra innings victory yesterday.
Next up, the Sox take their four-game win streak into tonight's 5:10 p.m. ET vs. the Miami Marlins, before hosting a three-game set with the Houston Astros. , Fenway.