Chicago: White Sox lose series to Yankees
May 25, 2021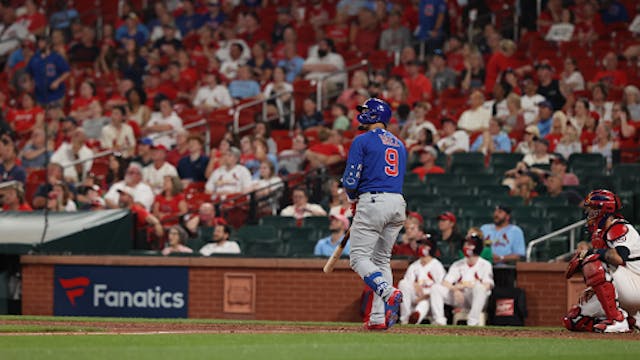 Source: Cubs/Twitter
⚾️White Sox: The White Sox were swept by the Yankees in their weekend series, concluding with yesterday's loss. After starting out with a three-run deficit, the White Sox fought back with home runs by , and rookie .
⚾️Cubs: In the tenth inning, our bae...erm, Báez (Javier, that is), crushed a to finally put the Cubbies on the board after nine scoreless innings against the St. Louis Cardinals. The North Siders won the game (and the series) 2–1.
🏀Sky: With an ankle sprain keeping star Candace Parker out of the lineup, the Sky lost to the NY Liberty in their home opener yesterday. The highlights? Diamond DeShields' team-leading 22 points and Courtney Vandersloot's 16 assists. We'll get 'em next time.
⚽️Red Stars: The Red Stars played their first game at home since before the pandemic on Saturday. But despite the energy from the crowd, the game turned out to be a snoozer, ending in a against Gotham FC. Sigh.
🎓🥎🥍College: Both the Northwestern and Notre Dame softball teams' seasons were ended by the bats of the Kentucky Wildcats in the NCAA tournament this weekend. The purple and white were , while the Irish in the regional final yesterday. Womp.
On the field, the Irish men's lacrosse team lost to the Maryland Terrapins in the quarterfinals yesterday. At least we still have the to root for in their tournament's semifinals. Go for that gold.