June 10, 2021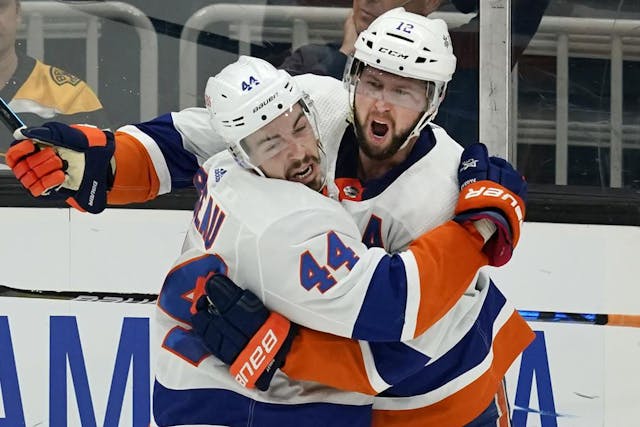 Source: Elise Amendola/AP Photo
🏒Islanders: The Islanders pulled away from the big bad Boston Bruins in the second period of last night's Game 6, scoring three unanswered goals in the second and ultimately winning 6–2. The victory clinched the series and their spot in the Stanley Cup semifinals for the second straight season. LFG!
🏀Nets: No James Harden? No problem. The Nets still dominated the Milwaukee Bucks in their 125–86 win on Tuesday. TBH, the Bucks played terribly, and their star Giannis Antetokounmpo (pronounced YA-niss ah-dedo-KOON-bo) . And with the way Kevin Durant , a sweep may be in sight. Game 3's tonight at 7:30 p.m. ET.
⚾️MLB: Pitcher Gerritt Cole led the Yankees to a 9–6 win over the Minnesota Twins last night amidst drama surrounding his of illegal performance-enhancing substances. Since the MLB announced that they would start cracking down on these substances, Cole's performance has struggled, so we're glad to see him earning a win.
Mets first baseman Pete Alonso with the MLB's decision, but clearly he's not having any issues hitting as he crushed (!!!) in the Mets 14–1 win over the Baltimore Orioles last night. Well played.