Washington D.C.: Nationals Sweep Pittsburgh Pirates
June 17, 2021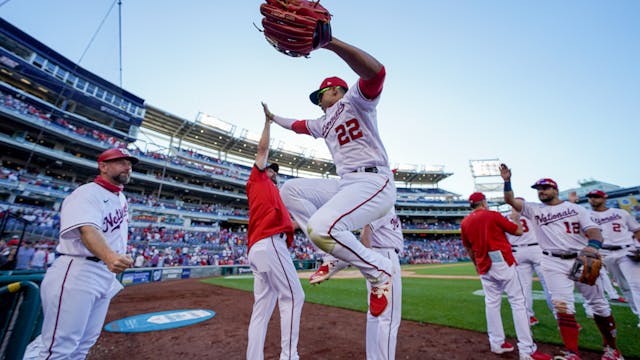 Source: Washington Nationals/Twitter
🏊‍♀️Swimming: Teen phenom, committed to Stanford...sound familiar? Following in three-time Olympian Katie Ledecky's footsteps, 18-year-old (pronounced HUSK) from Arlington, Virginia qualified for her first Olympics. HYFR.
🔀Who's out:
🏀After five seasons together, the Wizards parted ways with head coach Scott Brooks yesterday. Psst...we'd love to see a .
📺What to watch:
🎓⚾️UVA baseball is returning to the College World Series for the first time since winning the tourney in 2015. The squad will face No. 3 Tennessee on Sunday at 2 p.m. ET in a . Bring on the .