The GIST: From retirements to cancellations to big wins, there's been a flurry of news in Boston this week. Whether you're still shoveling Monday's snow or prepping for the next round, let us guide you through the sports storm.
February 04, 2021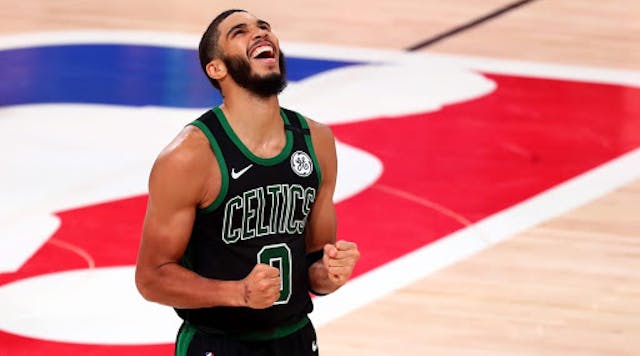 Source: Kim Klement/USA Today Sports
🏀Celtics: The Celtics avoided the snow and, thanks to 27 points from Jayson Tatum and a from Jaylen Brown, got off to a hot start on their West Coast trip, handing the Golden State Warriors a 111–107 loss on Tuesday. But they couldn't keep up the momentum, falling 116–111 to the Sacramento Kings last night.
Watch for the C's to bounce back tomorrow night at 10 p.m. ET against the LA Clippers. Bring home the W...and some sunshine, please?
⚾️Red Sox: We knew it was coming, but this was still a tough goodbye. Two-time World Series champion Dustin Pedroia on Monday. Pedroia hadn't played in a game since 2019 because of a knee injury, but we were still holding out for a return of the . Thanks for the , Pedey!
🏒Hockey: With the Boston Pride set to take a two-game win streak into the semifinals, the NWHL season suspension yesterday stung even more.
At least the Bruins gave us our hockey fix, defeating their rival Philadelphia Flyers 4–3 in overtime last night. The B's will look to extend their win streak to three during tomorrow's 7 p.m. ET rematch.