This Week from the Flyers, Sixers, Phillies
February 01, 2021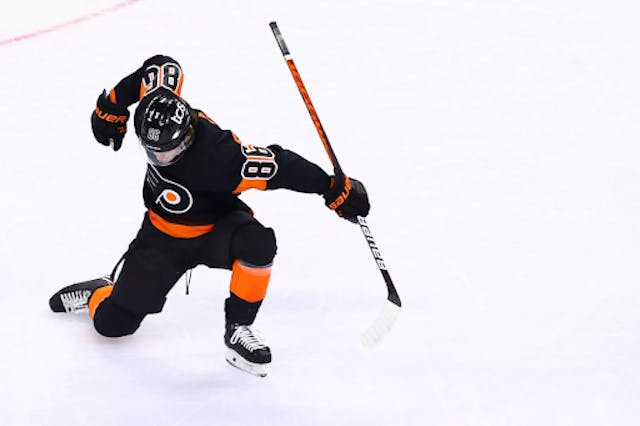 Source: Heather Barry/SB Nation
🏒The Flyers' triple: After his team barely skirted the New York Islanders in overtime on Saturday, Flyers left winger Joel Farabee came out with a vengeance, scoring in the first two periods last night.
🏀The Sixers' talent: The Sixers topped the Indiana Pacers last night, . But lately, 15-year-old fan Sadie — who blesses Twitter with her piano rendition of "" after big wins — has been stealing the spotlight. She's received love from and , and is spreading the joy of sports across the internet. Again: kids these days!
⚾️The Phillies' team: The Phillies re-signed shortstop Didi Gregorious to a over the weekend. Gregorious, who hit 10 home runs in last year's shortened season, is just the latest free agent the front office has locked down this offseason. Lefty pitcher Matt Moore also this weekend, collecting three million dollars from the the Phillies are throwing at players.
These moves (and the money) make it clear that the owners are willing to do what it takes to win, and TBH, we're all for it.