Abortion: Women athletes are taking a stand
September 22, 2021
The GIST: Over 500 women athletes are taking a stand on new abortion restrictions, demonstrating once again why athletes shouldn't just "stick to sports."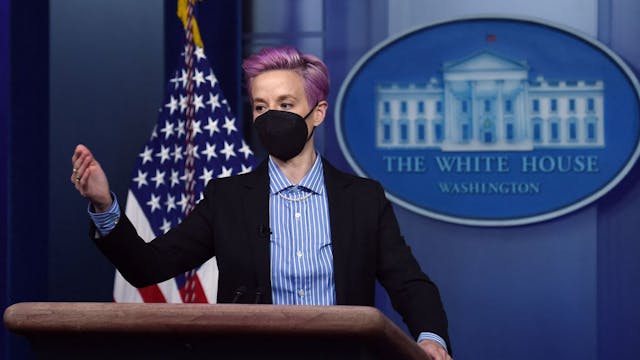 SOURCE: OLIVIER DOULIERY/AFP VIA GETTY IMAGES
The context: Earlier this year, (mostly) a bunch of uninformed old white men passed the , which restricts people in Texas from getting an abortion after six weeks gestation.
The act encourages enforcement through civil lawsuits, meaning it's up to citizens to report anyone who has had or who has helped someone receive an "illegal" abortion.
The latest: Yesterday, over 500 pro, collegiate and high school athletes — including Megan Rapinoe, Sue Bird and Layshia Clarendon — as well as the NWSL and WNBA players' associations at the Supreme Court, arguing against the abortion ban.
In the brief, the athletes argue that Roe v. Wade has had an incalculable effect on the growth of women's sports and the empowerment of female athletes and includes statements from players telling their abortion experiences.
The brief is 73 powerful pages long, and if you're looking for a little more than just the gist, we highly recommend giving it a read .