June 08, 2021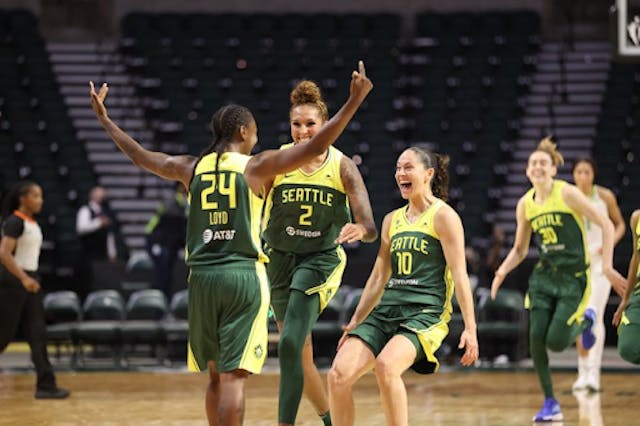 Source: Seattle Storm/Twitter
🏀Storm: Every matchup between the Storm and the Dallas Wings goes down to the wire. Jewell Loyd to beat Dallas in overtime on Friday, but the Wings exacted revenge yesterday, with Dallas' Arike Ogunbowale (pronounced ah-REE-kay oh-goon-boh-WAH-lay) delivering the to take it 68–67. Tough.
Next, the Storm will embark on a five-game road trip, facing the Atlanta Dream first on Wednesday at 7 p.m. ET/4 p.m. PT.
⚽️OL Reign: In the battle of the teams with , the Reign on their chances and lost to NJ/NY Gotham FC 1–0 on Saturday. USWNT star Rose Lavelle has yet to win a game with the Reign since joining the squad last week, but with , it's bound to happen soon.
⚾️Mariners: The Mariners' offense came through in the ninth inning, securing a 9–5 victory yesterday over the LA Angels to split the four-game series. Rookie pitcher Logan Gilbert earned his first major league , throwing seven strikeouts. Welcome to the show.
In more good news, starting pitcher Yusei Kikuchi's injury is as we initially feared when he exited Saturday's game after being hit in the knee. Whew.