The GIST: Pour another cup of coffee to get yourself through this Monday morning, Philly — it's gonna be a rough one.
June 21, 2021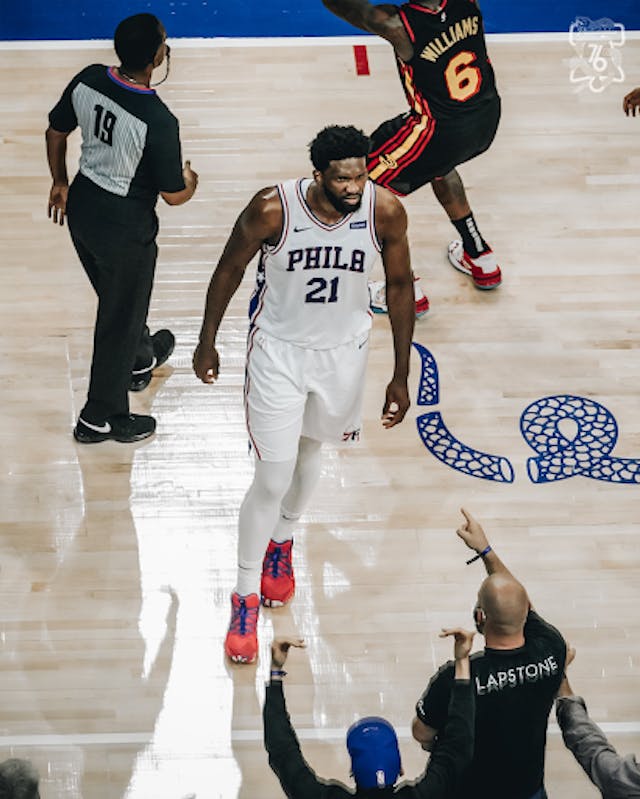 Source: Twitter.com/Philadelphia 76ers
🏀Sixers: From Joel Embiid and Tobias Harris' to Hawks star Trae Young's shooting struggles, the Wells Fargo Center was crackling with confidence last night. Though the teams were neck-and-neck through the whole game, we thought that No. 1-seed swag would help pull our Sixers through and seal them a spot in the Eastern Conference finals.
But sloppy play, 17 turnovers (yeesh), an unexpectedly good game from Hawks guard and a disappointingly ineffective Ben Simmons let the Hawks steal this one .
🔢 Box Scores: ⚽️The Union drew with Atlanta United FC yesterday thanks to defender Jakob Glesnes' ; ⚾️The Phillies fell 11–2 to the league-leading San Francisco Giants yesterday.