Let's catch up on the French and Italian Opens in tennis, golf's U.S. Open, and cycling's Tour de France.
September 21, 2020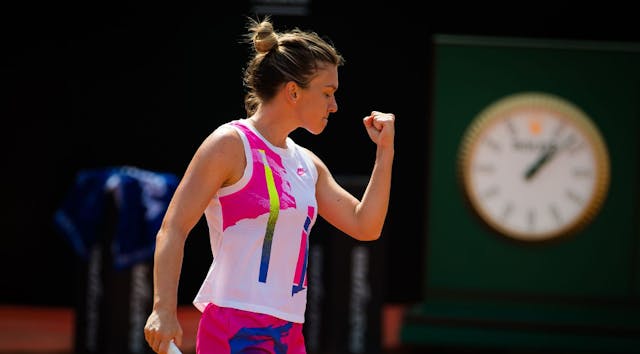 SOURCE: JIMMIE48/WTA
Tennis: Mondays aren't all bad. In a warm up to next week's French Open (aka Roland-Garros) major, the Italian Open is giving us not one, but two rare Monday finals to look forward to. First up, the tournament's top two seeds, Simona Halep and Karolína Plíšková, will face off in the women's final at 8:30 a.m. ET.
Golf: Yesterday, Bryson DeChambeau won the U.S. Open (the second of three PGA majors this season) and in the end, it wasn't even close. DeChambeau finished with a six-under-par score, six strokes ahead of runner-up Matthew Wolff, and was the only player to finish under par. Yeesh.
This was the first major win for the newly jacked and quirky golfer, who uses brain-training, advanced algebra and equal length clubs to perfect his game. He also wears an ivy cap, loves Fortnite and signs his autograph backwards with his non-dominant hand, so this is a true win for the nerds.
Cycling: There were quite a few changes to this year's iconic Tour de France. First, it was postponed from its usual July start to late August. Then they did away with the "podium girls" (damn right!). And finally, in a race usually dominated by steroids, er, we mean experience, a very fresh face was crowned the winner.
Tadej Pogačar of Slovenia won the three-week race yesterday, just a day ahead of his 22nd birthday, making him the youngest winner since 1904 and the first rookie to win since 1983. Generation Z is making its mark.