This Week For the Boston Celtics, Pride, Bruins, Red Sox
January 28, 2021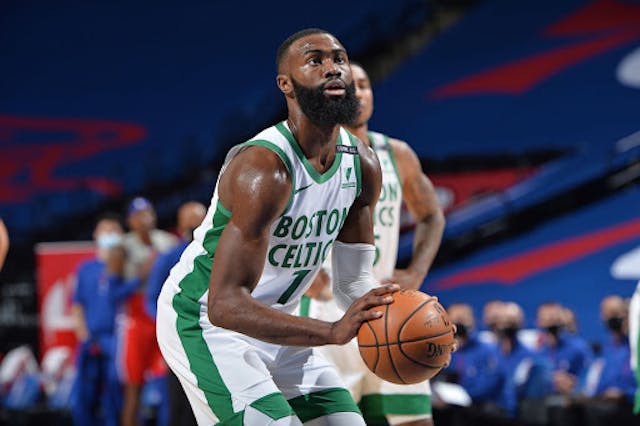 Source: David Dow/NBAE via Getty Images
🏀Celtics: Despite Jaylen Brown scoring 24 points to follow up his on Sunday, the Celtics couldn't pull out a win last night, falling 110–106 to the San Antonio Spurs. Womp womp.
🏒Hockey: Thanks to a third period surge from the Connecticut Whale, the Boston Pride lost out on New England bragging rights, suffering a 4–1 loss yesterday and falling to 1-3 in . The Pride face the Metropolitan Riveters next on Saturday at 6 p.m. ET, their final game before the playoffs begin.
⚾️Red Sox: While former Red Sox pitcher Curt Schilling continues to dominate the headlines for (SMDH), we're focused on the newest Sox hurler, , who joins the squad from the *gasps* New York Yankees. Don't worry, Ottavino is no stranger to Boston: he played college ball at . Welcome back!